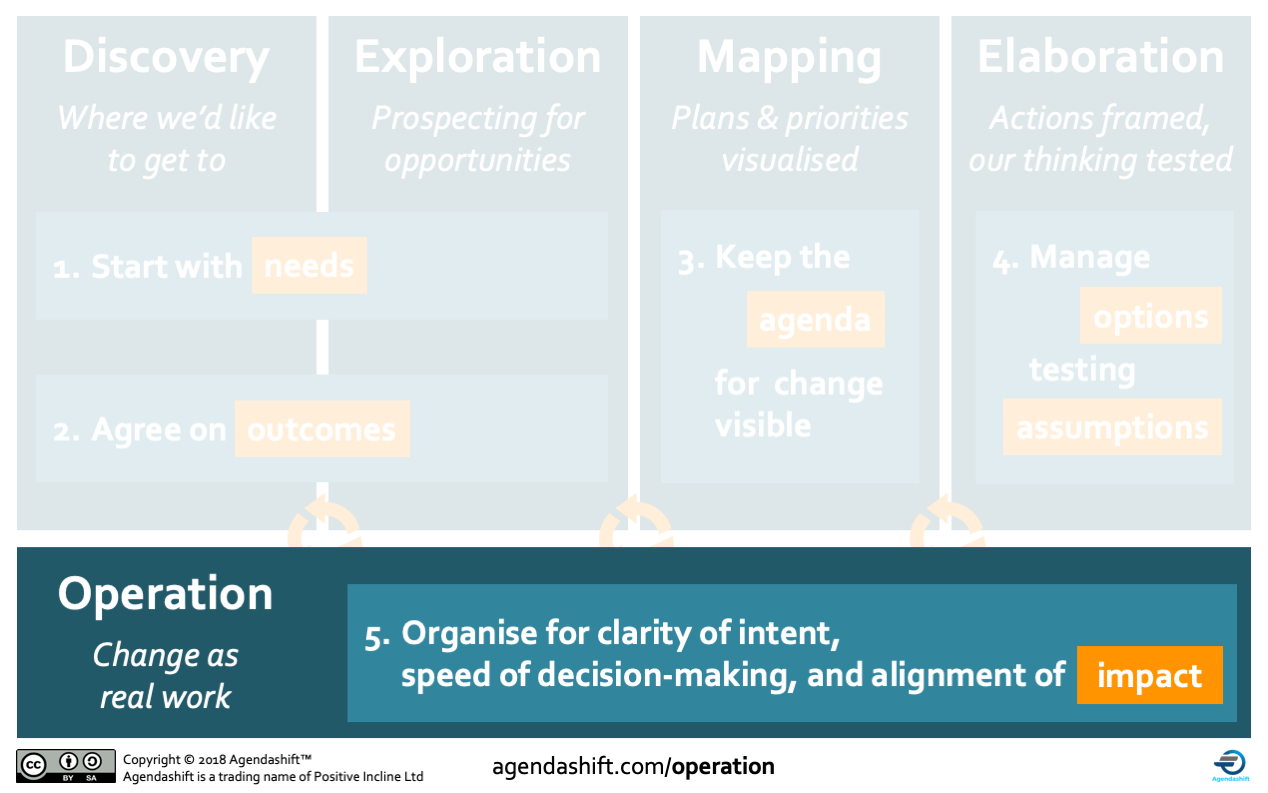 Operation: Towards a truly adaptable organisation, people at every level fully engaged in change as part of their real work.
The Core Agendashift workshop optionally includes the following Operation exercise (with its related models/inspirations):
Advanced workshops may include these and/or other related exercises/topics:
Changeban (Lean Startup, Kanban, Argyris) – if not covered already
Outside-in service delivery reviews
Agendashift™ is copyright © 2015-2018 Positive Incline Ltd. All rights reserved. The Agendashift Overview: Operation by Mike Burrows of Positive Incline Ltd is licensed under the Creative Commons Attribution-ShareAlike 4.0 International License. To view a copy of this license, visit https://creativecommons.org/licenses/by-sa/4.0/.

For the image's source .pptx file (or simply to join the Agendashift mailing list), just ask:
I understand that I will be joining the Agendashift mailing list also
---
Related