Help: Monitor survey participation
Previous: Distribute your survey | Next: Debrief your survey results
---
As people join your survey, you will be alerted by an activity indicator next to the Assessments dropdown menu:

On mobile, the Assessments menu is hidden, so an indicator is shown next to the 'hamburger' menu also:

From the Assessments dropdown itself, click 'Activity' (this too is highlighted) to bring up the Activity page: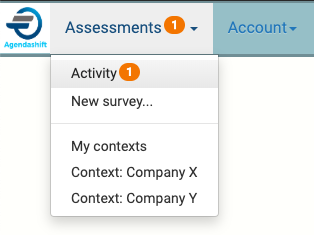 From there you can navigate to your survey. Scrolling to the bottom of the survey administration page you'll see each participant's assessment listed:

Click an assessment's date field to see its prompt-level detail, or on its chart icon for a survey report for that one assessment (in the format described in help topic Debrief your survey results).
Using the 'Action' dropdown button you may also perform these administration tasks on selected assessments:
Add/remove tags – see help topics Distribute your survey and Debrief your survey results
Archive – affected assessments will be hidden from view (but you can see them and potentially retrieve them by clicking the link 'Show archived data instead'
Exclude from reports – affected assessments will remain visible but their data ignored
Unexclude from reports – undo exclusion
Delete...(no undo) – affected assessments will be deleted permanently
---
Need more help with survey administration? Try the #assessments channel in the Agendashift Slack.
Previous: Distribute your survey | Next: Debrief your survey results
About us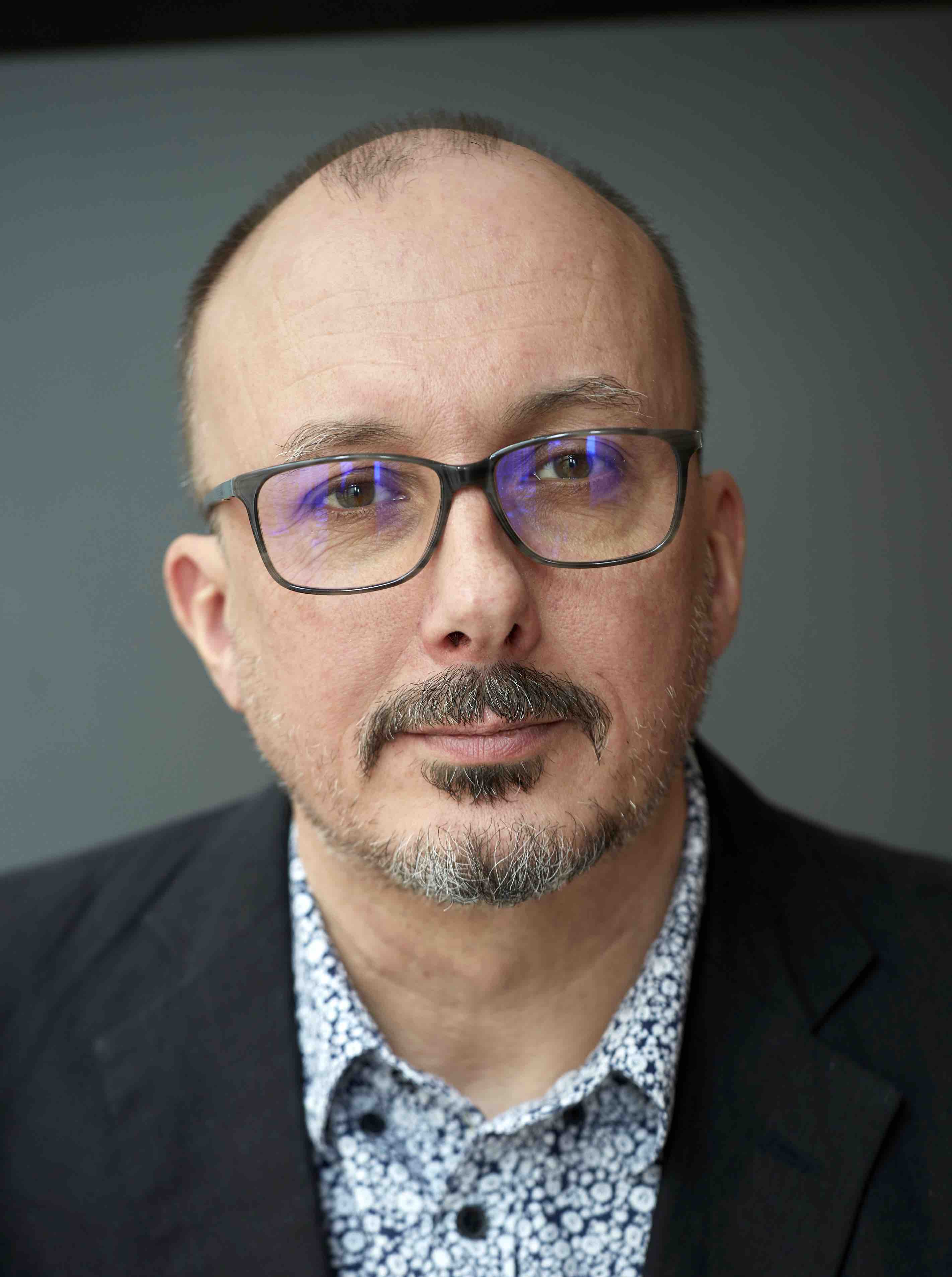 Agendashift™ is brought to you by Positive Incline Ltd, UK-based specialists in Lean and Agile. Founder Mike Burrows is known to the Agile and Lean-Agile communities as the author of Kanban from the Inside (2014) and Agendashift (2018), the creator of the Featureban and Changeban simulation games, a keynote speaker at conferences around the world, and as a consultant, coach, and trainer. His new book Right to Left: The digital leader's guide to Lean and Agile was published August 15th 2019.