20-22 June, London, UK – 1-day, 2-day, and 3-day tickets available, each day certified
12-20 September, online training, Tuesday & Wednesday afternoons (UK time)

At every scope and scale, developing strategy together, pursuing strategy together, outcomes before solutions, working backwards ("right to left") from key moments of impact and learning.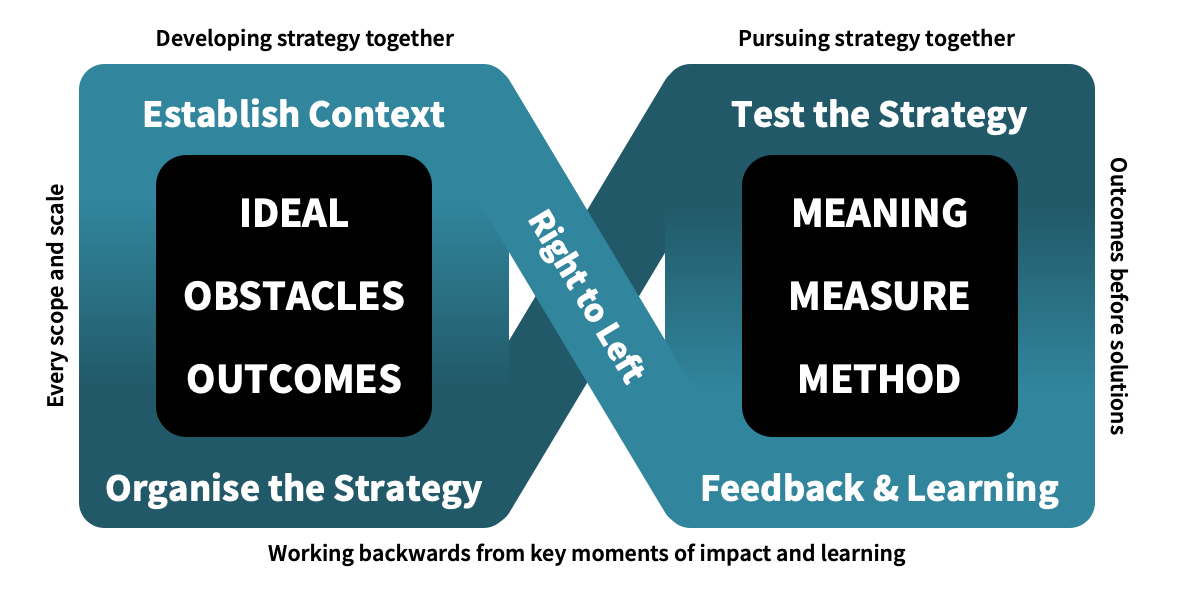 Do your solutions keep becoming their own problem? An imposition, even? When you need to be innovating, that's a strategic distraction you can't afford.
Agendashift is an engagement model, a framework that helps people engage meaningfully in strategy. Unlike traditional change management methods, which for most of the people impacted begins when a monolithic solution (a technology or a process framework for example) becomes its own focus, Agendashift keeps agreement on meaningful outcomes ahead of solutions. Hypotheses about outcomes and the relationships between them combine to create a highly testable kind of strategy, exactly what a healthy innovation process needs.
Agendashift as leadership development? That's Leading with Outcomes (academy.agendashift.com). Developed for leaders in transforming organisations at all levels of experience, it covers the core patterns of the language of outcomes, inside-out and outside-in approaches to strategy, and their relationship to organisation.
"Intensely practical with solid theoretical foundations"
"Expertly and confidently helps you learn how to get from strategy to execution and back again"
"You inspired people and got them talking – couldn't have asked for more"
"Combines concepts I previously found challenging in a way that not only makes sense but is highly useful"
"I left motivated and confident enough to try these exercises the next day"
"Very practical, highly participative – learning by doing. I can see so many opportunities to use the approach and tools in my work"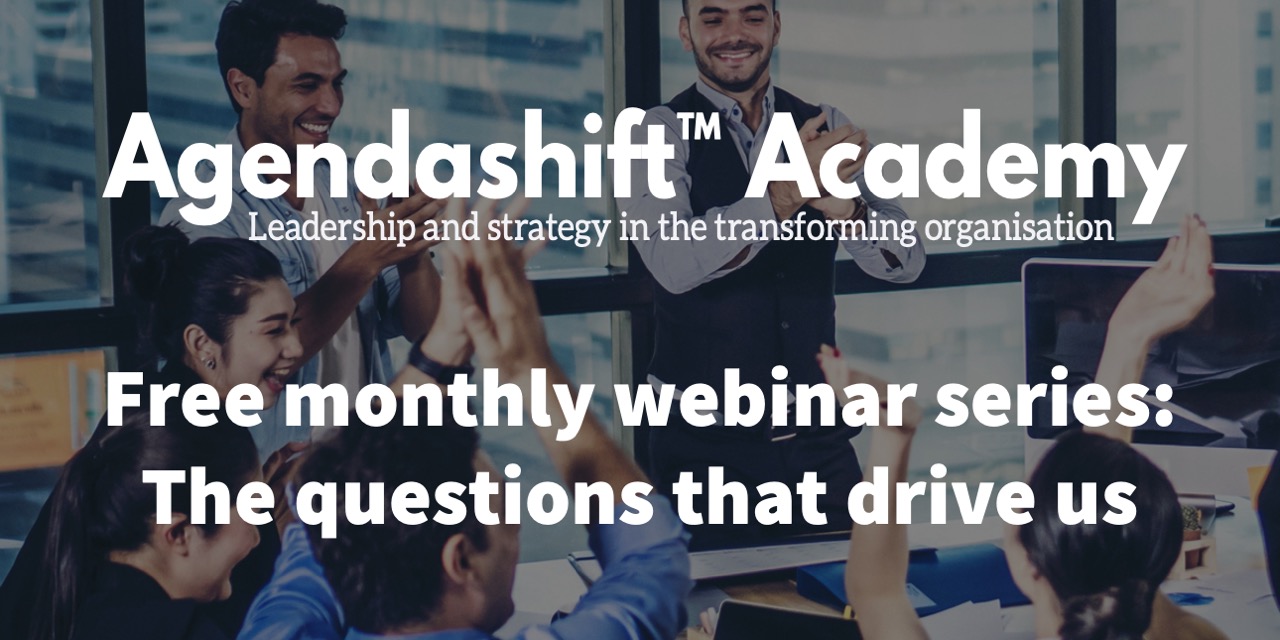 Hosted by Agendashift founder Mike Burrows, a rolling series of free monthly webinars, each focussed on one of the three questions that drive us:
What if we put agreement on outcomes before solutions?
How do we keep bringing outcomes to the foreground?
Where – and where else – could we be developing and pursuing strategy?
All sessions live, not pre-recorded. Sessions not billed as having an invited guest will finish with an "Ask Mike Anything" (AMA) session.
11 July, online, 15:00GMT, 16:00CET, 10am ET
About us
We are pioneers in outcome-oriented change and continuous transformation, expert practitioners working at the exciting intersection of strategy, organisation development, and delivery.
What makes us different:
Our deep commitment to outcomes: not just outcomes first, but outcomes authentically agreed and kept at the forefront throughout – maximising their meaning, their significance, and their power to inspire collaboration, innovation, and renewal
Our open framework: Having more in common with dialogic organisation development, Lean Startup, and OKR than it does with traditional change management, Agendashift is in the vanguard of a new category, the engagement model. Agendashift gives leaders at every level new ways to approach their adaptive challenges, to keep people engaged people in that process, and to keep the organisation whole as it transforms.
Our mission: the wholehearted and deliberately adaptive organisation. Not someone else's framework to be imposed out of context, but something to pursue – a holistic integration of strategy, delivery, and organisation development that works at each scale and between scales, embedding engagement, participation, and purpose
Our products and services:
For transforming organisations and their leaders, Leading with Outcomes (academy.agendashift.com):

Self-paced and instructor-led training and workshops for leaders at every level
Subscription plans for individuals and businesses from just £24.50 per month
Core modules (academy.agendashift.com):

For expert practitioners, Leading with Outcomes: Authorised Facilitator and Trainer Programmes (academy.agendashift.com):

Integrated workshop materials
Certifiable training materials
Our unique assessment tools

Through our partner network and directly:

consulting, training, facilitating, and coaching services
---
I need to lead in a transforming organisation:
Take me to Leading with Outcomes™
For leaders at every level of experience and scope
Video-based self-paced study and interactive training
Subscription plans for individuals and businesses
From just £24.50 per month, 7-day free trial
I want to help others to lead with outcomes:
Trainer & Facilitator Programmes
Teach certifiable training in Leading with Outcomes
Facilitate inside-out and outside-in strategy workshops
Access our full range of assessment tools and supporting materials
Headlines
blog • media • subscribe
An open framework
strategies • patterns • tools • resources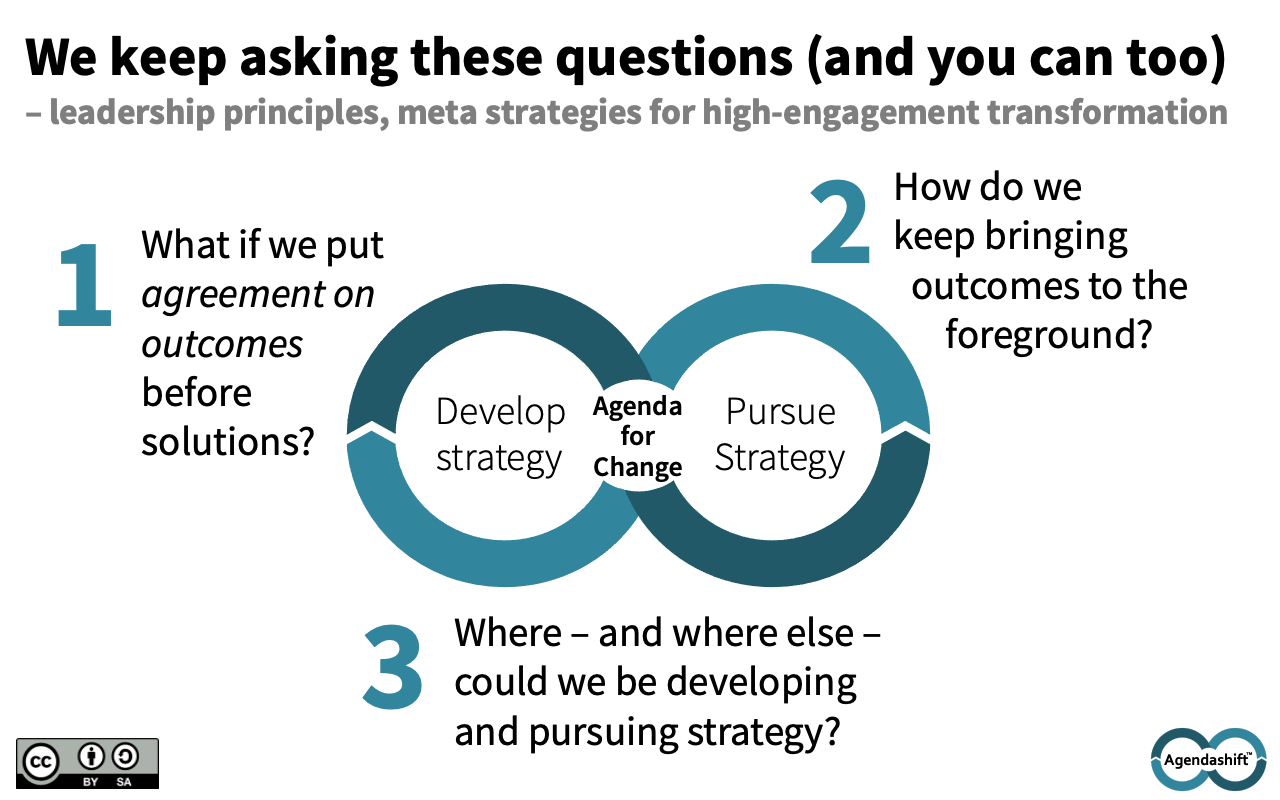 More: Agendashift as framework
---
About us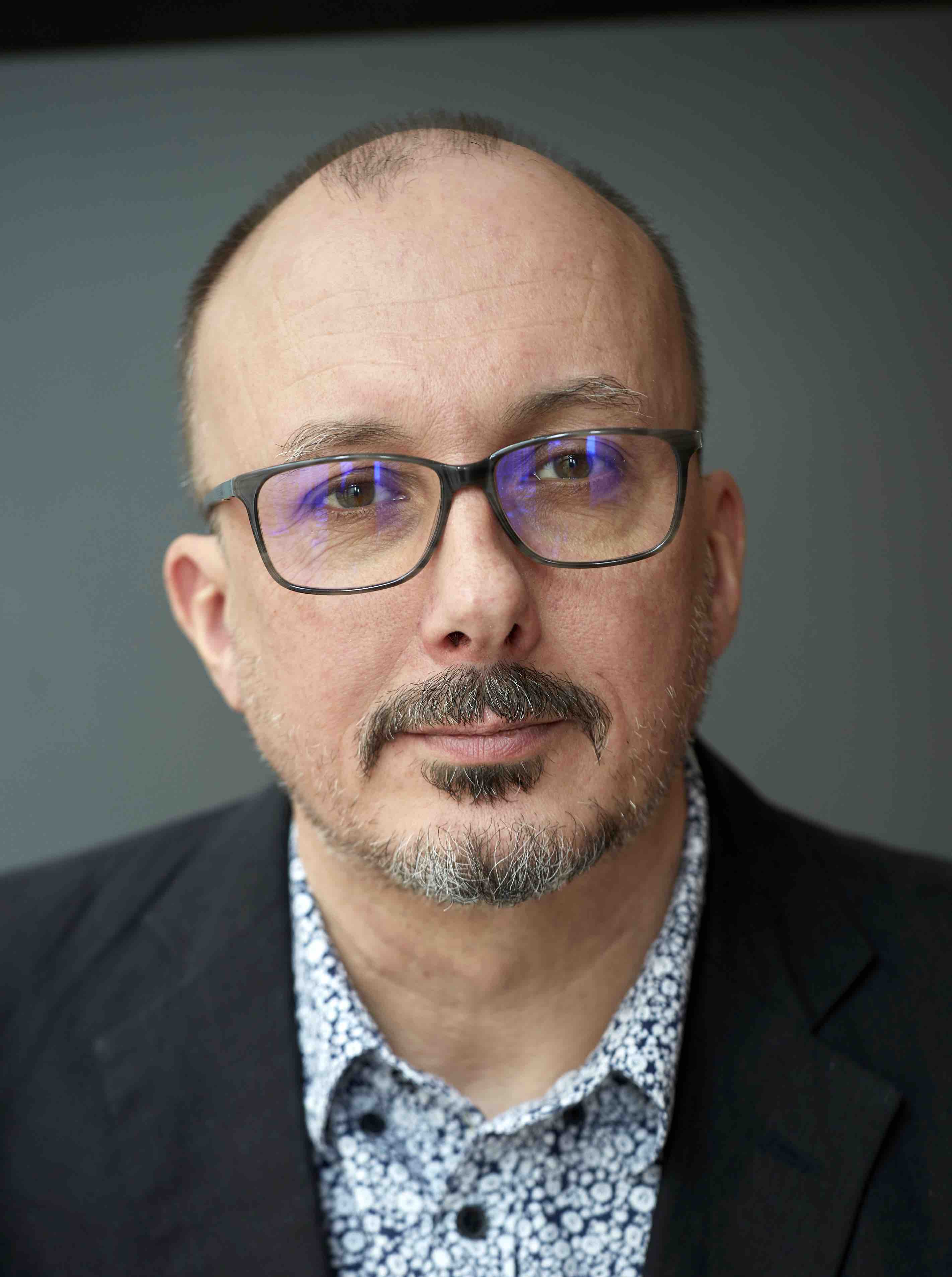 Agendashift™ is brought to you by Agendashift Ltd (formerly Positive Incline Ltd), UK-based specialists in leadership, engagement, strategy, and change. Founder Mike Burrows came to prominence in the Lean-Agile community as the originator of Kanban's values model, out of which came his first book, Kanban from the Inside (2014). His more recent books Agendashift (2nd edition 2021) and Right to Left (2019, audiobook 2020) bring a resolutely needs-based and outcome-oriented perspective to change, transformation, and the Lean-Agile landscape as a whole, contributing meanwhile a number of popular tools, games, and other resources. He works as a consultant, facilitator, and trainer, and as a keynote speaker at events public and private around the world.