Agendashift
TM


Transforming Lean‑Agile transformation

Powerful online, workshop-based, and coaching tools for Lean-Agile transformation. Authorised partners in more than a dozen countries!

Agendashift will assist you in delivering:
Deeper shared understanding of organisational context
Rapid agreement on action areas and outcomes
Well-framed actions, integrating powerful techniques drawn from Lean Startup, A3, Cynefin, and Kanban
Strategy formulation, agreeing pathways for long-term improvement supported by established models
Disciplined follow-through with effective and sustained change leadership
Agendashift is values-based, hypothesis-driven, complexity-aware, and methodology-neutral to the core — use us with your preferred Agile process framework or none.
Agendashift's key elements
The Agendashift values-based delivery assessment
Agendashift's distinctively inclusive, non-prescriptive, methodology-neutral assessment tool, refined continuously through use in the field and through collaborative, community-based review.
The Agendashift debrief/action workshop
Thoroughly modern in philosophy and choice of tools, these facilitated workshops foster deep agreement on objectives, outcomes, and actions, while maintaining alignment on broader organisational concerns.
The Agendashift transformation strategy framework
Our 10,000-foot view of the Lean-Agile transformation process keeps us real, reminding us of the scale of the challenge faced by anyone with leadership responsibility and the heart for transformation.
Become an Agendashift facilitator
New! Join the Agendashift partner programme and gain full access to our tools and workshop materials.
Annual membership is just £275, with discounts available to employees of charitable, non-profit, educational or public-sector organisations. Discounts for countries outside the major economies will be available also, based (roughly) on purchasing power. Successfully introduce another partner and receive a discount on your next renewal too!
We do not add usage charges for the tools or materials. Run as many sessions as you like at no extra cost!
Join us on Slack
Join us on Slack for chat on Agendashift and related topics such as Clean Language, coaching, Featureban, Kanban, Leadership and more.
Latest news from the Agendashift blog
Agendashift facilitator days in Leeds and London
Quick one… In response to demand, we're looking into running Agendashift facilitator days in Leeds and London, early-mid December and mid January respectively. You should consider attending if: You're already an Agendashift partner and you'd like to see and practice the running of an Agendashift debrief/action workshop You're considering becoming a partner and you'd like to get up to […]
Last night I ran a small Featureban session (7 people across 2 games) at our local meetup (Spire Digital meetup in Chesterfield, Derbyshire) and I thought it would be fun to do it "unplugged", without the deck. I decided to capture my preparation in the deck itself so that others could use it; this in turn […]
Agendashift Values-based delivery assessments
"Very easy to get into but surprisingly deep" — agile coach, East Midlands
One web-based tool, multiple formats, methodology neutral:
Organisational culture surveys
Team-based change planning
Leadership coaching (onsite or remote)
Identify opportunities for positive change by exploring your organisation's alignment to the values of transparency, balance, collaboration, customer focus, flow, and leadership.
You can try the mini (18-prompt) edition and contribute to our global survey at any time. For access to the full 43-prompt edition of the assessment tool, book a coaching session with one of our authorised partners or join the partner programme yourself.
Agendashift debrief/action workshops
"Thanks for visiting us yesterday! We got a lot from the discussion & have already started to put outcomes into action" — UX specialist, Northern Ireland
Debrief your Agendashift survey in a workshop facilitated by one of our authorised partners. Working on things that really matter to your organisation, learn some powerful techniques from Lean Startup, A3, Cynefin, and Kanban.
6+1 Essential strategies for successful Lean‑Agile transformation
Considering a Lean-Agile transformation? Make sure you read this first!
Unique training workshops from the author of Kanban from the Inside
"Practical teaching which will be easily implemented in my business. Thank you" — business owner, Northern Ireland
"Condensed, thought-provoking, generated much team discussion" — test manager, southern England
Free! All attendees receive the opportunity to survey their team using the full 43-prompt edition of the Agendashift Values-based delivery assessment.
Lasting Lean‑Agile transformation:
Condensed 1-day training in Lean, Agile and Kanban, with Agendashift and hypothesis-driven change
Proven effective with mixed audiences, eg IT & business, managers & staff, experienced & novice
Establish a platform of common understanding for your Lean‑Agile transformation
Explore the values, principles, and paradigms of Lean, Agile, Kanban, and Scrum and how to integrate them successfully
Values-based leadership (aka Applied Servant Leadership):
Essential models and tools for the Lean‑Agile leader (2 days)
Suitable for current and aspiring leaders at all levels
Learn the true transformational intent of Servant Leadership
Explore our Lean‑Agile transformation strategy framework in your own organisational context
Learn a range of complementary leadership models alongside practical tools and techniques
Consulting
We have worked with a broad range of organisations in the banking, insurance, energy, and media sectors, and with departments and agencies of national and devolved government. We engage both directly and indirectly through other professional service firms, notably Hivemind Network (UK), Code Genesys Inc (UK and US), Valtech (UK and Singapore), Avega Group (Sweden), Innovation Roots (India), and Lean Kanban Inc (US).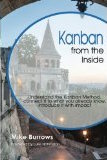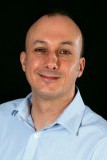 About us
Agendashift™ is brought to you by Positive Incline Ltd, UK-based specialists in leadership and change management with Lean, Kanban and Agile. Founder Mike Burrows pioneered the values model for the Kanban Method that led to his definitive book, Kanban from the Inside.