Celebration-5W is the first of Agendashift's Discovery exercises. We have now made it available under a Creative Commons Attribution-ShareAlike license; not only can you view the deck here (embedded from Slideshare), you can request the original source .pptx files for incorporation with your own material or adaptation to your needs.
To give you a flavour, here's how chapter 1 of the 2018 book Agendashift: Outcome-oriented change and continuous transformation opens:
Picture the scene: It's some months from now, and you're celebrating! Isn't it wonderful to see everyone together like this? And you deserve it: over this period, you, your teams, and your entire organisation have achieved far more than anyone would have thought possible. You dared to aim high, and still you smashed it!

What makes this celebration so special? We're going to explore that via some time travel and the classic journalistic questions of Who, What, When, Where, and Why, otherwise known as the five W's.
Celebration-5W is a time travel exercise, typically focussed on a celebration several months into the future. It is typically used at the start of a workshop, retrospective, or chartering exercise to create some shared business context. Everything else we go on to discuss should in some way help us to achieve the things we identify here.
You can see it in action 6 minutes into the video on the 15-minute FOTO page.
A version of the slides is shown here from Slideshare; see below for the latest downloads:
And the optional but highly recommended template designed by Mike Haber: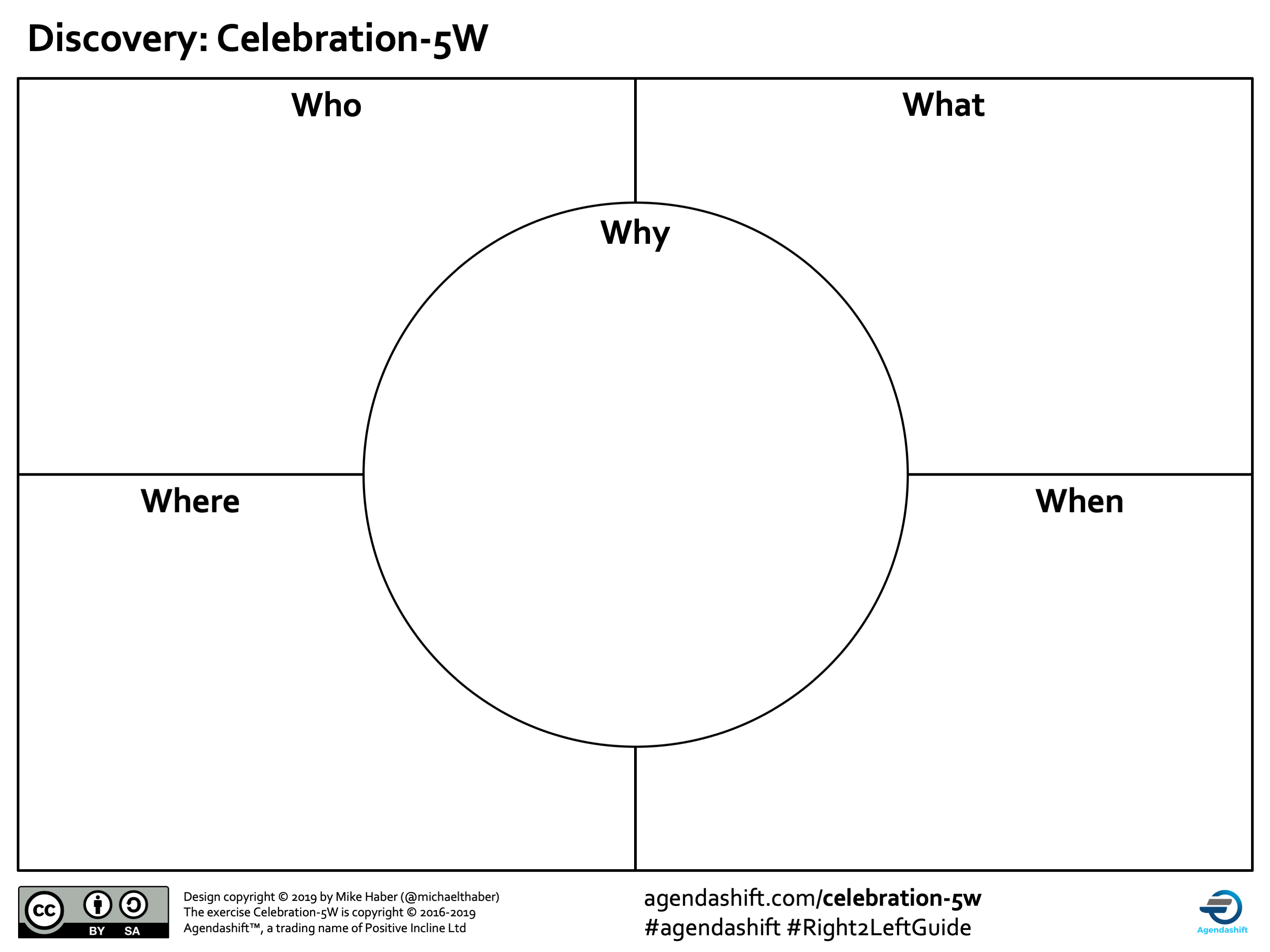 Celebration-5W is currently at version 2.0, March 2019.
Agendashift™ is copyright © 2015-2020 Positive Incline Ltd. All rights reserved. Celebration-5W by Mike Burrows of Positive Incline Ltd is licensed under the Creative Commons Attribution-ShareAlike 4.0 International License. To view a copy of this license, visit https://creativecommons.org/licenses/by-sa/4.0/.

Sign up for access to the Celebration-5W Dropbox
For the files (or simply to join the Agendashift mailing list), just ask. Please provide your preferred email address for Dropbox:
I understand that I will be joining the Agendashift mailing list also
---
Related
About us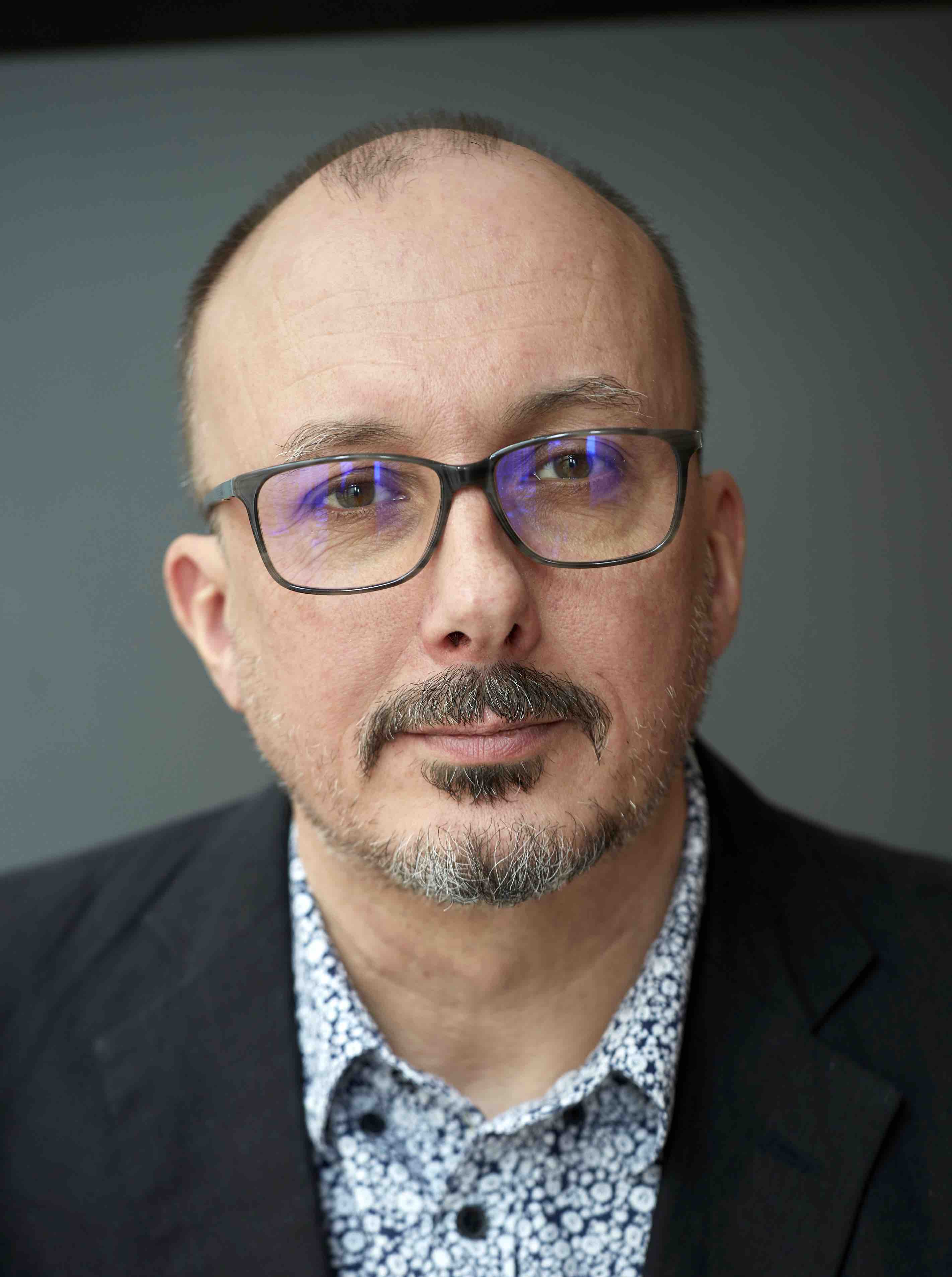 Agendashift™ is brought to you by Positive Incline Ltd, UK-based specialists in Lean and Agile. Founder Mike Burrows is known to the Agile and Lean-Agile communities as the author of Kanban from the Inside (2014) and Agendashift (2018), the creator of the Featureban and Changeban simulation games, a keynote speaker at conferences around the world, and as a consultant, coach, and trainer. His new book Right to Left: The digital leader's guide to Lean and Agile was published August 15th 2019.