About Agendashift™
Agendashift is a modern, inclusive, non-prescriptive, and outcome-centric approach to organisational transformation. Its roots are in Lean-Agile but it remains framework-neutral by intent and design. It is delivered via an online assessment/analytics tool, workshops, and follow-on assistance and technical training as needed. It has been applied both inside and outside of IT and across diverse industries, both technology-centric and otherwise.
For a partial list of change practitioners equipped to use Agendashift, see our partner directory. In additional to these mainly external coaches and consultants, our users include managers and other internal agents of change also.
Assessment and 'unbenchmarking'
The Agendashift values-based delivery assessment is a uniquely inclusive, non-prescriptive, and methodology-neutral survey tool. This is not the typical checklist of favourite practices; rather, it's there to help organisations find a way forward from where they are now, wherever that happens to be.
The Agendashift unbenchmarking report uses machine learning techniques to provide valuable insight to your survey results. Based on correlations between scores we have observed in past surveys, we're able to highlight areas of potential interest, data points that are above or below what might be expected given your other scores.
Read more: The Agendashift unbenchmarking service
The Agendashift workshops
These come in two main flavours: the Agendashift transformation mapping workshop and the Agendashift practitioner workshop. These share the same material but differ in their primary focus. The former focuses first on the organisation, and its main goals are to create a compelling agenda for change and to begin the process of putting that agenda into action. The latter focuses on developing the skills necessary to facilitate the former.
Both workshops – typically 1 day in duration – share the same 5 sessions:
Discovery: Establish context, identifying strategic goals and obstacles
Exploration: Debrief the unbenchmarking report; generate and prioritise outcomes
Mapping: Build a compelling agenda for change, a story map for the transformation
Elaboration: Generate and prioritise options; frame and develop actions
Operation: Re-apply steps 1-4 to the specific challenges of sustaining change
Central to both workshops are agreement and outcomes: agreement on what's important (needs, obstacles, etc) and agreement on outcomes. If you have those (and revisit them often enough), the rest is so much more straightforward! Contrast that with the 20th century sequence of business justification, engineered solution, imposed implementation, and living with the consequences – an approach hardly congruent with Lean-Agile values and 21st century sensibilities.
Agendashift partners use our materials on their own or combined with material from other sources. They are delivered in standalone workshops, used incrementally for team exercises over a period of weeks, and incorporated into the day-to-day practice of coaching and consultancy.
In addition to private workshops for our clients, we run public practitioner-focussed workshops from time to time. Visit our events calendar for information about upcoming events. If you don't see one near you and might be interested in organising or hosting, get in touch.
Philosophy: Principles and True North
Loosely corresponding to the 5 workshop sessions, we follow these 5 principles of 21st century change leadership (see also Agendashift in 5 principles):
Start with needs
Agree on outcomes
Keep the agenda for change visible
Manage options, testing assumptions
Organise for speed, clarity, and mutual accountability
Agendashift's overall goals are well described by this True North statement, the focus of one of our Discovery exercises (see also A True North for Lean-Agile?)
Everyone able to work consistently at their best:
• Individuals, teams, between teams, across the organisation
• Right conversations, right people, best possible moment
• Needs anticipated, met at just the right time
The book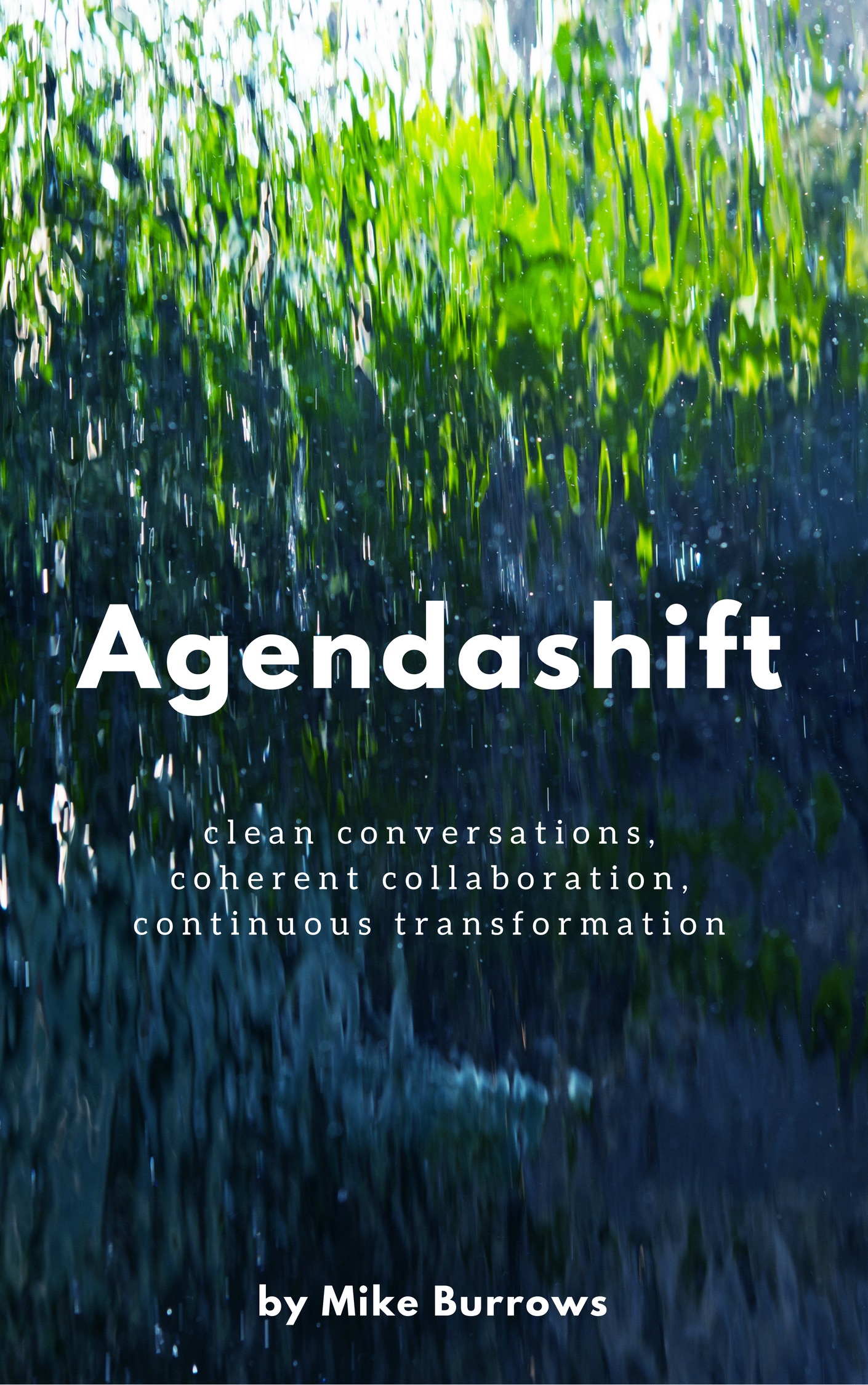 Agendashift: clean conversations, coherent collaboration, continuous transformation (leanpub.com) was published in May 2017. Its five chapters are modelled on the five sessions of our workshops.
See also: Recommended reading – key references from the book.
Resources
Visit our resources page for tools, templates, documents, games, and more.
About us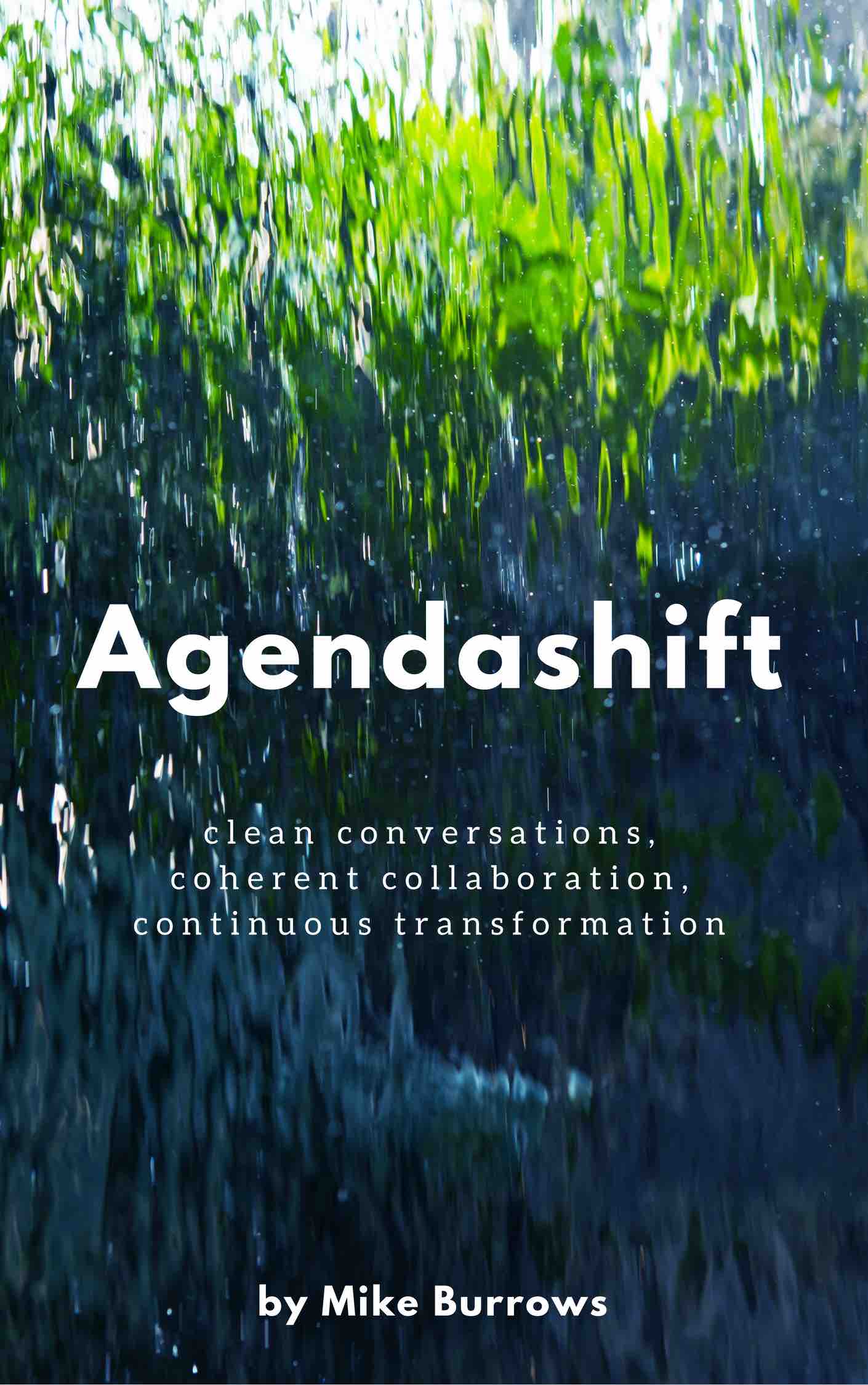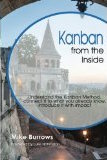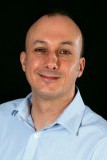 Agendashift™ is brought to you by Positive Incline Ltd, UK-based specialists in Lean-Agile transformation. Founder Mike Burrows pioneered the values model for the Kanban Method that led to his definitive book, Kanban from the Inside. His new book Agendashift: clean conversations, coherent collaboration, continuous transformation was published May 2017.