Engagement Model
Daniel Mezick, Engagement (openspaceagility.com):
Engagement Model (noun): Any pattern, or set of patterns, reducible to practice, which results in more employee engagement, during the implementation of an organizational-change initiative.
Martin Fowler, The State of Agile Software in 2018 (martinfowler.com):
The Agile Industrial Complex imposing methods on people is an absolute travesty.
Mike Burrows, Engagement: more than a two-way street (blog.agendashift.com):
It should now be clear why engagement models such as Agendashift, OpenSpace Agility (OSA), Systemic Modelling, BOSSA nova, and TASTE are so necessary. Non-prescriptive by design, they work happily with frameworks big or small, branded or home-brewed, and with each other. In their various and complementary ways, they bring people together from multiple levels of the organisation, help the organisation collectively to reveal to itself what needs to change, and come to agreement on what needs to change.
With Agendashift, the phrase engagement model works at multiple levels. It can describe:
How we structure our work as facilitators, consultants, and coaches
How our client organisations can engage their staff meaningfully in change-related work
How the transforming parts of the organisation engage constructively with the rest of the organisation, so that both sides will thrive
Levels 1 & 2 are described in some depth in the 2018 book Agendashift: Outcome-oriented change and continuous transformation. Quoting directly from chapter 5, here are the five activities as a model for a coaching engagement:
Work with the client or sponsor to identify the strategic goals and needs that the engagement must address, setting the right tone in terms of ambition without losing sight of where the real challenges and opportunities lie
Explore key areas of opportunity with the client in more detail, identifying obstacles, and from those generate a set of outcomes that represent the scope, objectives, and priorities of the engagement
Help the client to understand the challenge in enough breadth to ensure that nothing important gets missed, and with depth sufficient to keep the coaching process fed with fresh and important challenges to investigate
Drawing on a range of models, tools, and frameworks, encourage the client to generate and develop options for concrete action
Through appropriate transparency, mutual accountability, and feedback in the coaching relationship with the client, ensure both the follow-through on actions already agreed and the flow of new ideas that can actioned as capacity becomes available
To explore the Agendashift framework of generative patterns, core activities, and principles in more detail and see how it translates into workshop exercises (one workshop session per activity), click the image: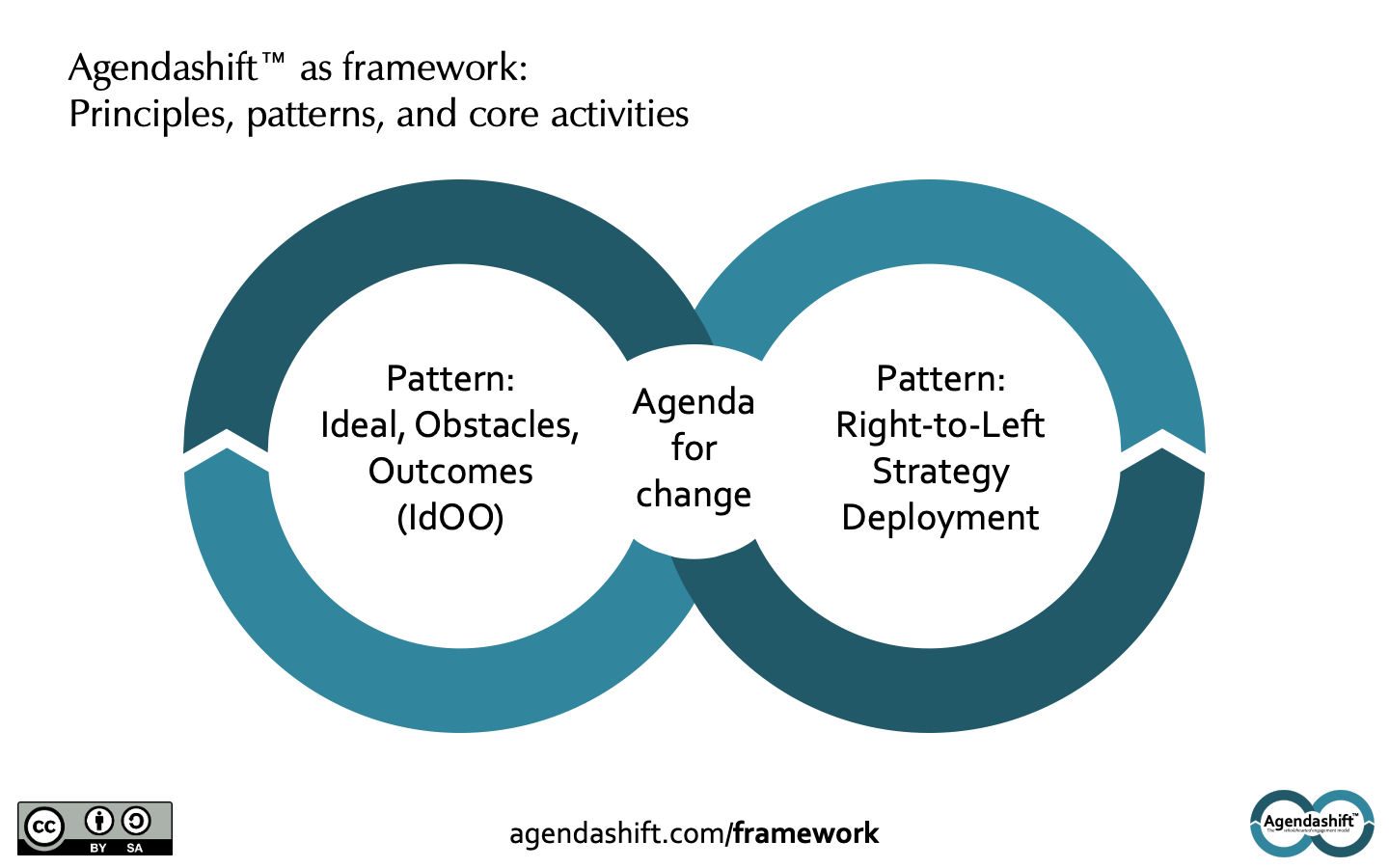 There are strong hints at level 3 (intra-organisation engagement) in the Agendashift book, and it is developed more fully in Right to Left: The digital leader's guide to Lean and Agile (2019, audiobook 2020). Talk to us about strategy workshops, silo-busting feedback loops, and other patterns generally poorly served by the Agile scaling frameworks.
---
Related
About us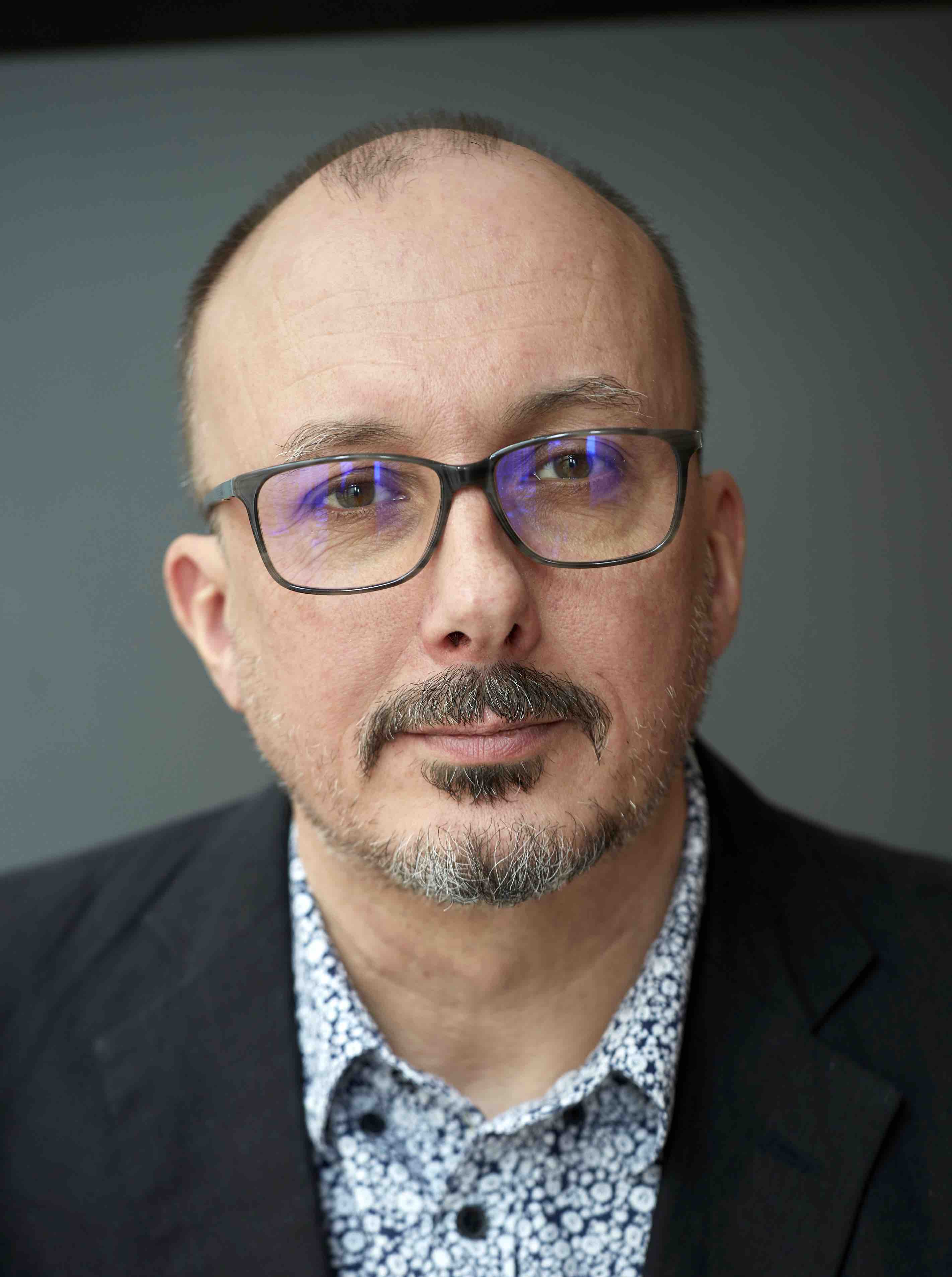 Agendashift™ is brought to you by Positive Incline Ltd, UK-based specialists in Lean, Agile, strategy, and change. Founder Mike Burrows came to prominence in the Lean-Agile community as the orginator of Kanban's values model, out of which came his first book, Kanban from the Inside (2014). His more recent books Agendashift (2018) and Right to Left (2019, audiobook 2020) bring a resolutely needs-based and outcome-oriented perspective to change, transformation, and the Lean-Agile landscape as a whole, contributing meanwhile a number of popular tools, games, and other resources. He works as a consultant, facilitator, and trainer, and as a keynote speaker at events public and private around the world.