About: Outcome Oriented
Agendashift is the outcome-oriented and wholehearted engagement model – wholehearted identifying its mission, and engagement model its category, the kind of thing it is. But what do we mean by outcome-oriented, its defining feature?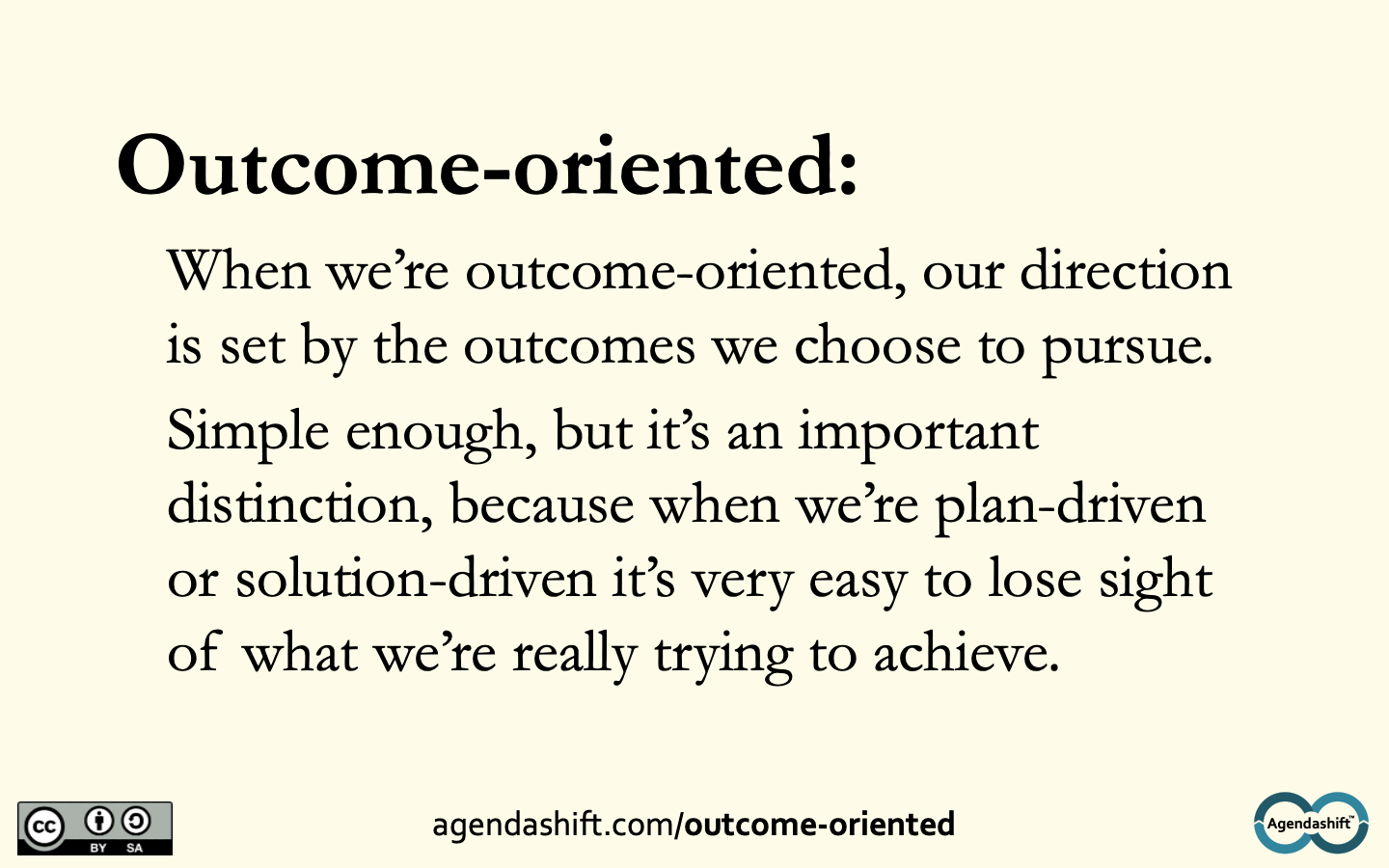 Outcomes all the way down, outcome-oriented
Agendashift deals coherently, humanely, and strategically with outcomes – everything from the most aspirational of goals to the impact of the smallest experiment. With outcomes giving direction, solutions follow as they should on a just-in-time basis.
Because we enjoy its broad range, we prefer not to define outcome too tightly. Here though are some helpful starting points:
Someone's need met (see also our definition of done and the first of our principles)
A story's happy ending
The way the world changed for someone
Shared examples of outcomes such as these – both real and imagined – help to connect everyday work to mission, purpose, and strategy. That's what makes outcomes so powerful!
We carry those thoughts forward into Right to Left: ends before means, outcomes before solutions, and the two MBMs – meaning before metric and measure before method (2MBM).
From the Agendashift stable, two books on outcome-orientation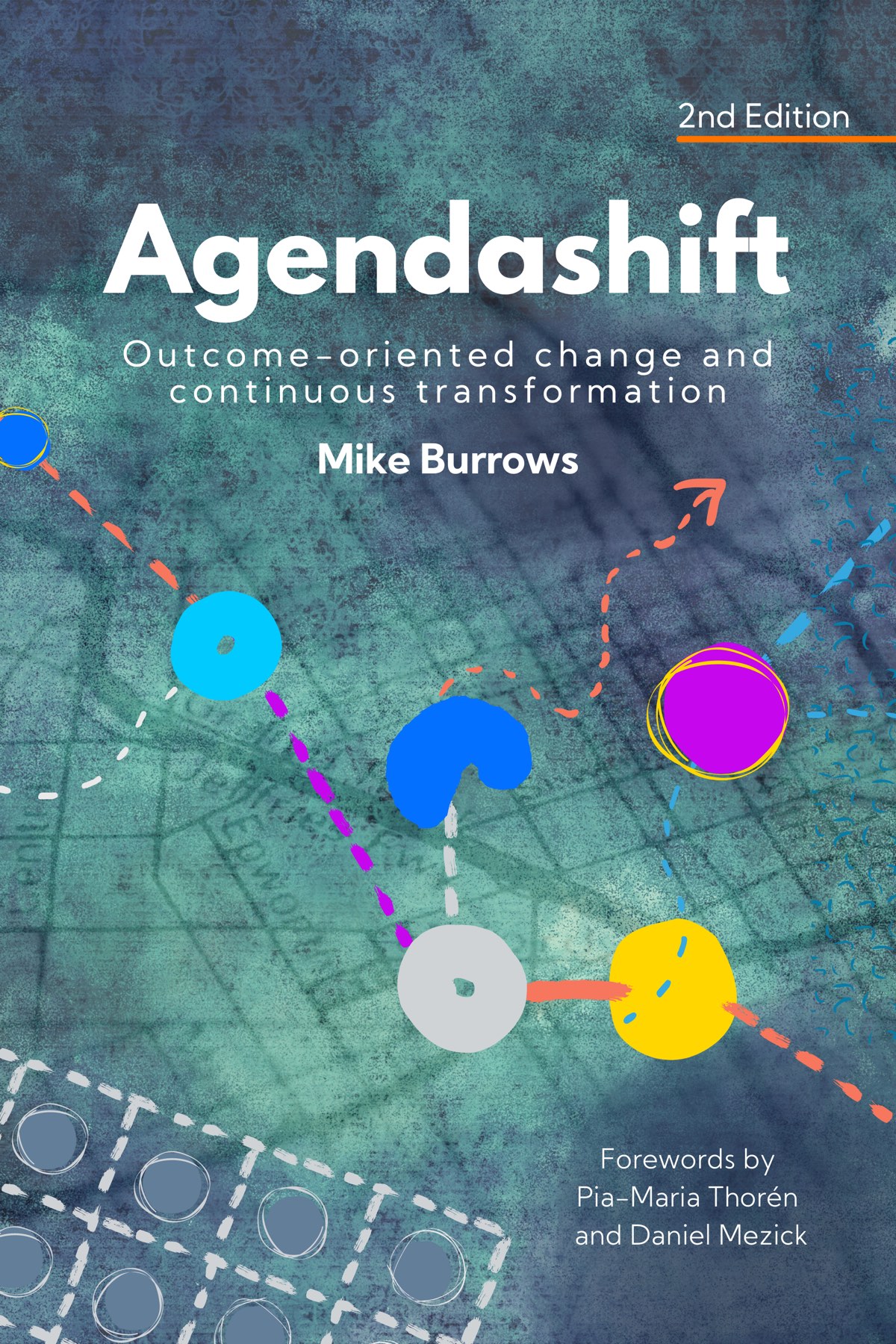 Agendashift: Outcome-oriented change and continuous transformation (2nd edition 2021): the language of outcomes as applied to change and transformation.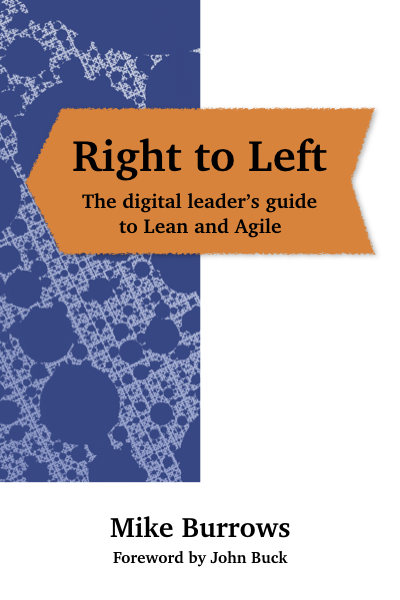 Right to Left: The digital leader's guide to Lean and Agile (2019, audiobook 2020): an outcome-oriented perspective on the Lean-Agile landscape as a whole.
About us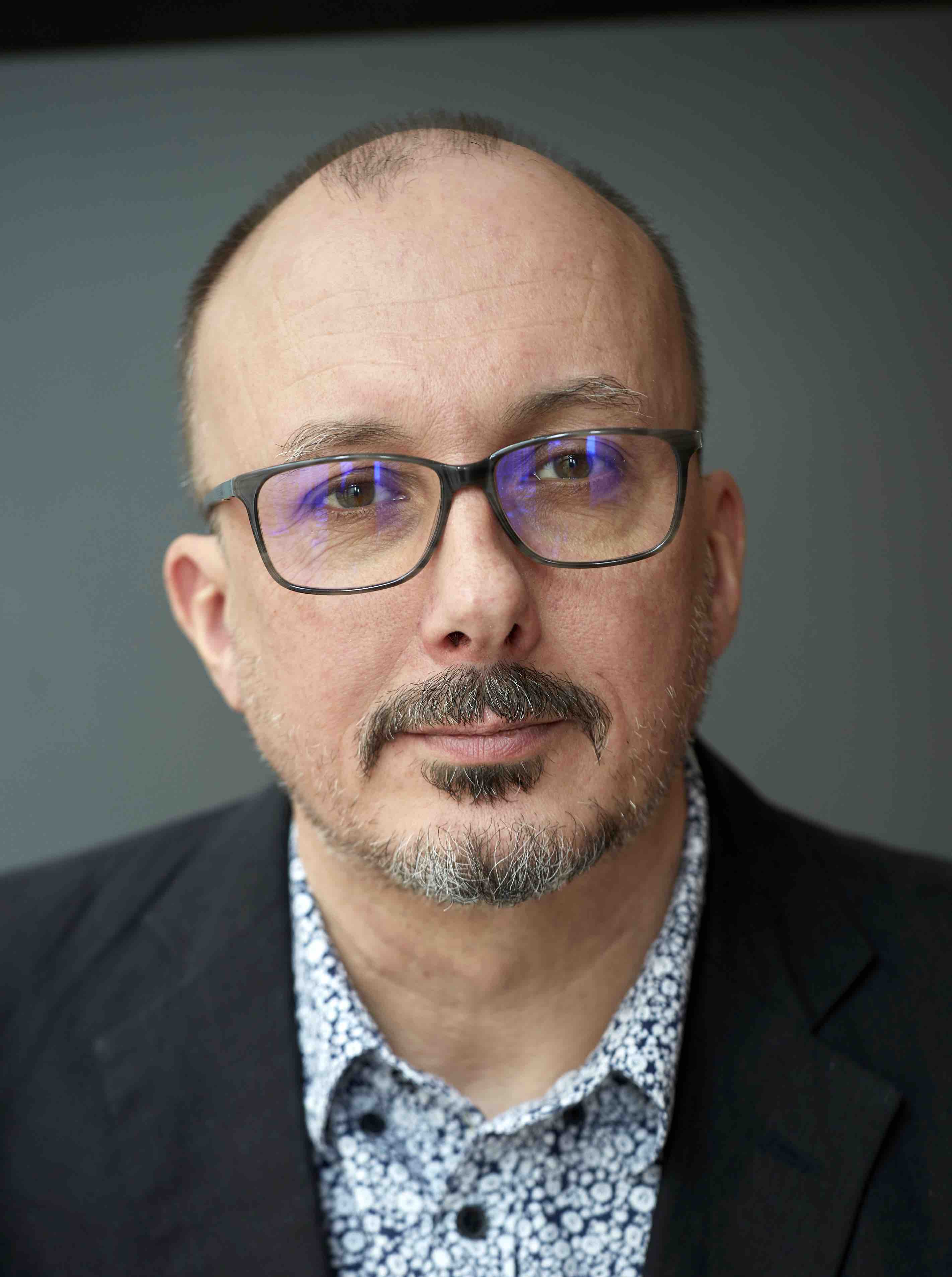 Agendashift™ is brought to you by Positive Incline Ltd, UK-based specialists in Lean, Agile, strategy, and change. Founder Mike Burrows came to prominence in the Lean-Agile community as the orginator of Kanban's values model, out of which came his first book, Kanban from the Inside (2014). His more recent books Agendashift (2nd edition 2021) and Right to Left (2019, audiobook 2020) bring a resolutely needs-based and outcome-oriented perspective to change, transformation, and the Lean-Agile landscape as a whole, contributing meanwhile a number of popular tools, games, and other resources. He works as a consultant, facilitator, and trainer, and as a keynote speaker at events public and private around the world.