Tired of those empty discussions about what constitutes done? Try this needs-based definition: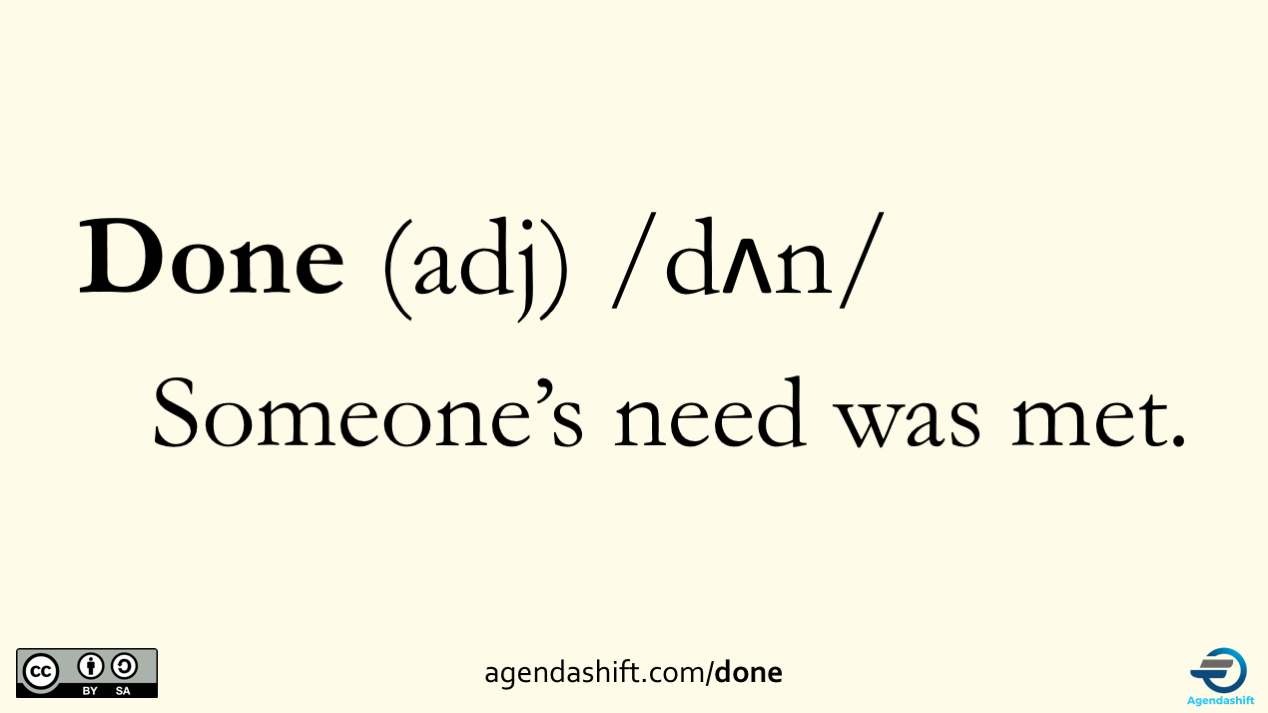 Done (adj) /dʌn/

Someone's need was met.
For background, see these blog posts:
Working backwards from this sense of done is fundamental to my 2019 book, Right to Left: The digital leader's guide to Lean and Agile. The related concept of the authentic situation of need is introduced in chapter 3 of the 2018 book Agendashift: Outcome-oriented change and continuous transformation.
See also the Agendashift principles – "Start with needs" is principle #1 – and our needs-based Agendashift True North.
Agendashift™ is copyright © 2015-2020 Positive Incline Ltd. All rights reserved. The Agendashift definition of 'Done' by Mike Burrows of Positive Incline Ltd is licensed under the Creative Commons Attribution-ShareAlike 4.0 International License. To view a copy of this license, visit https://creativecommons.org/licenses/by-sa/4.0/.

For the source .pptx file (or simply to join the Agendashift mailing list), just ask:
I understand that I will be joining the Agendashift mailing list also
---
Related
About us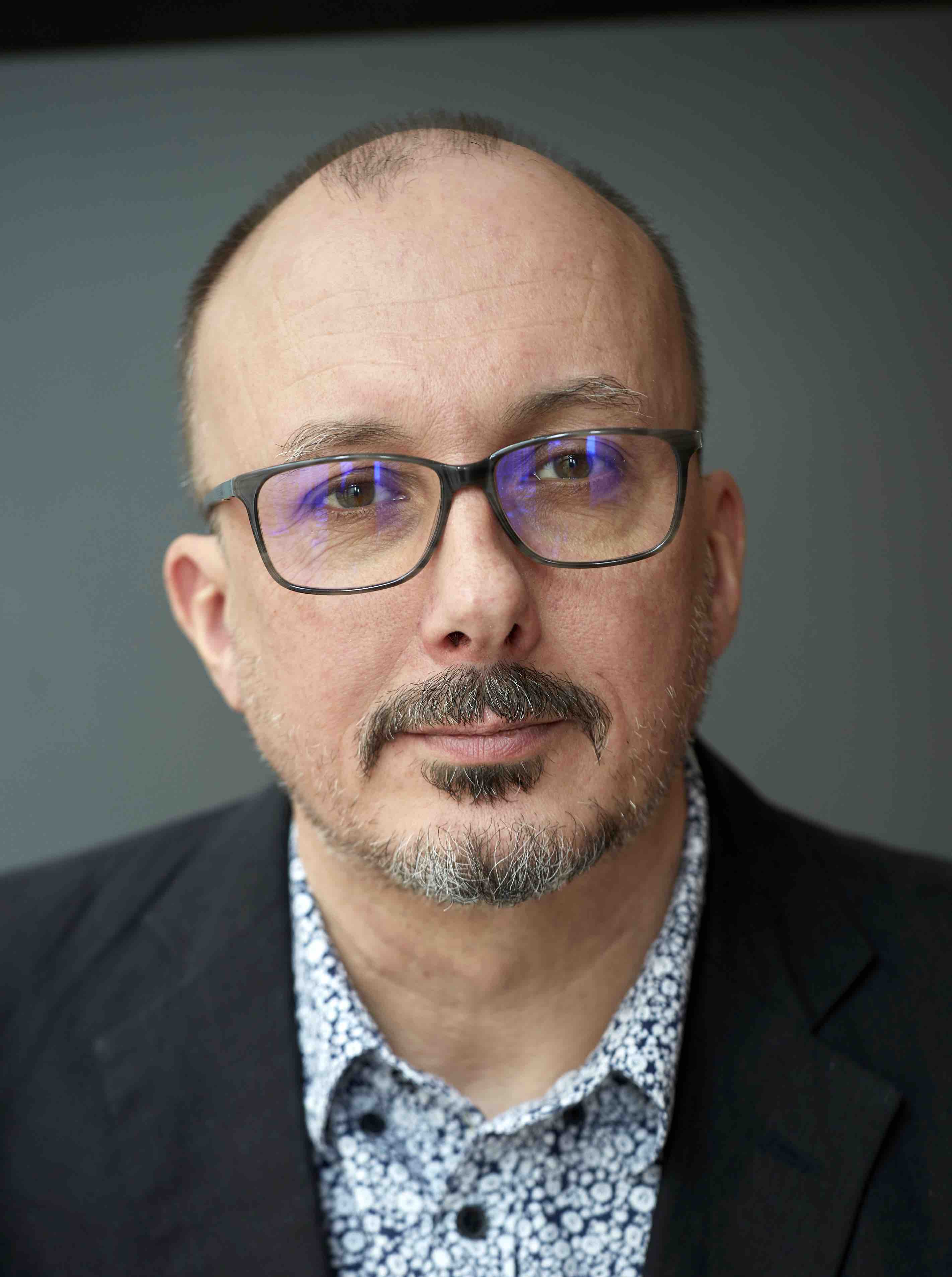 Agendashift™ is brought to you by Positive Incline Ltd, UK-based specialists in Lean and Agile. Founder Mike Burrows is known to the Agile and Lean-Agile communities as the author of Kanban from the Inside (2014) and Agendashift (2018), the creator of the Featureban and Changeban simulation games, a keynote speaker at conferences around the world, and as a consultant, coach, and trainer. His new book Right to Left: The digital leader's guide to Lean and Agile was published August 15th 2019.