As featured in the book and in our transformation strategy workshops, our True North statement, released under a Creative Commons with-attribution (CC-BY-SA) licence to enable its adaptation and wider use: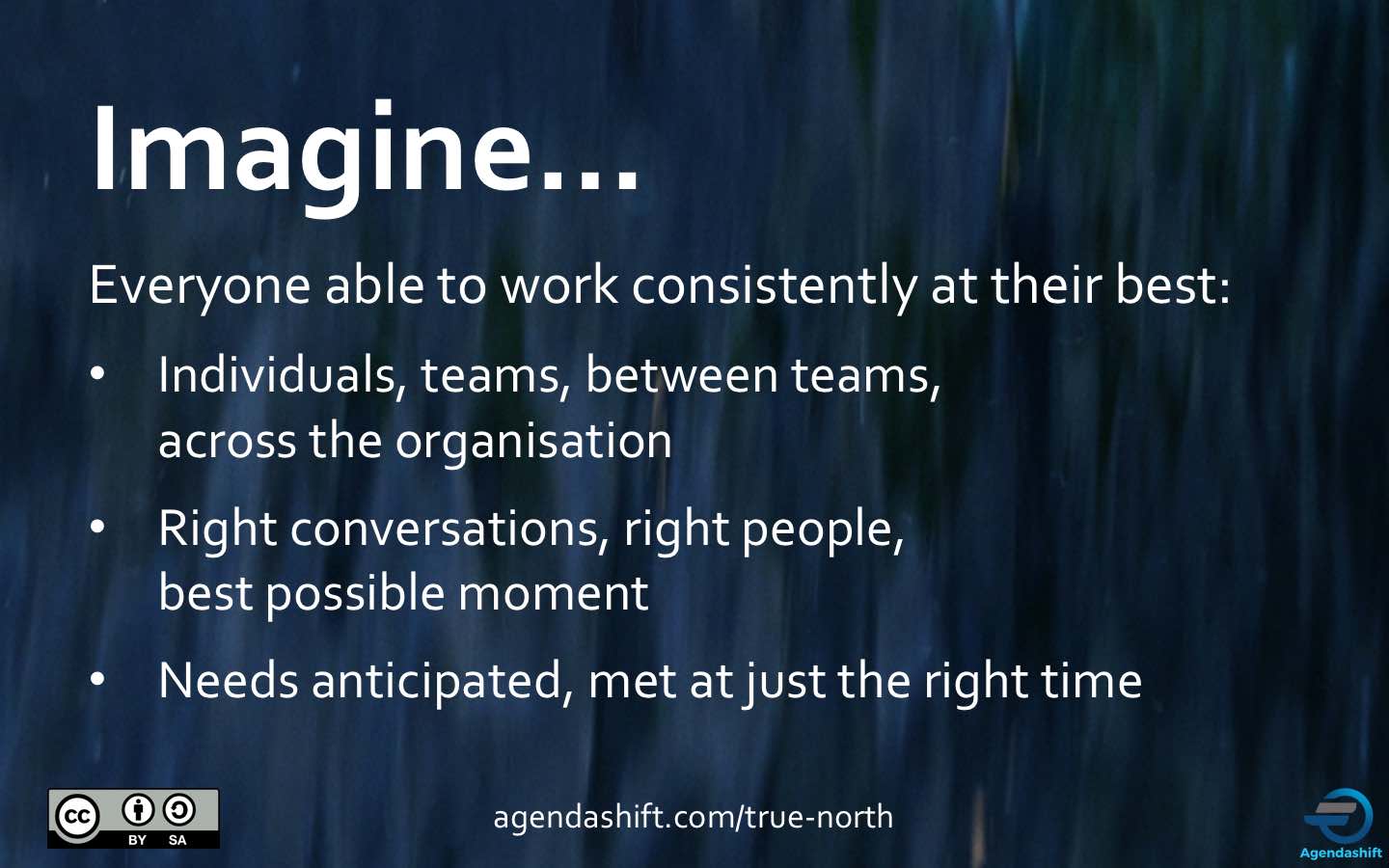 As text (the "Imagine..." is optional):

Imagine...

Everyone able to work consistently at their best:

Individuals, teams, between teams,
across the organisation and beyond
Right conversations, right people, best possible moment
Needs anticipated, met at just the right time



Chapter 1 of Agendashift: Outcome-oriented change and continuous transformation (2018) describes the True North used in conjunction with 15-minute FOTO, our coaching game. Instead of a lecture on Lean and Agile, we like to start with the True North as a jargon-free invitation that engages the imagination. Then (describing the process in brief):
What's that like? What's different?
What obstacles are in the way?
What would you like to have happen?
Then what happens?
This powerful workshop or coaching exercise is the start of a generative process that encourages meaningful participation and co-creation.
See also the blog post A True North for Lean-Agile?
---
Agendashift™ is copyright © 2015-2020 Positive Incline Ltd. All rights reserved. The Agendashift True North by Mike Burrows of Positive Incline Ltd is licensed under the Creative Commons Attribution-ShareAlike 4.0 International License. To view a copy of this license, visit https://creativecommons.org/licenses/by-sa/4.0/.

For the source .pptx file (or simply to join the Agendashift mailing list), just ask:
---
Related
About us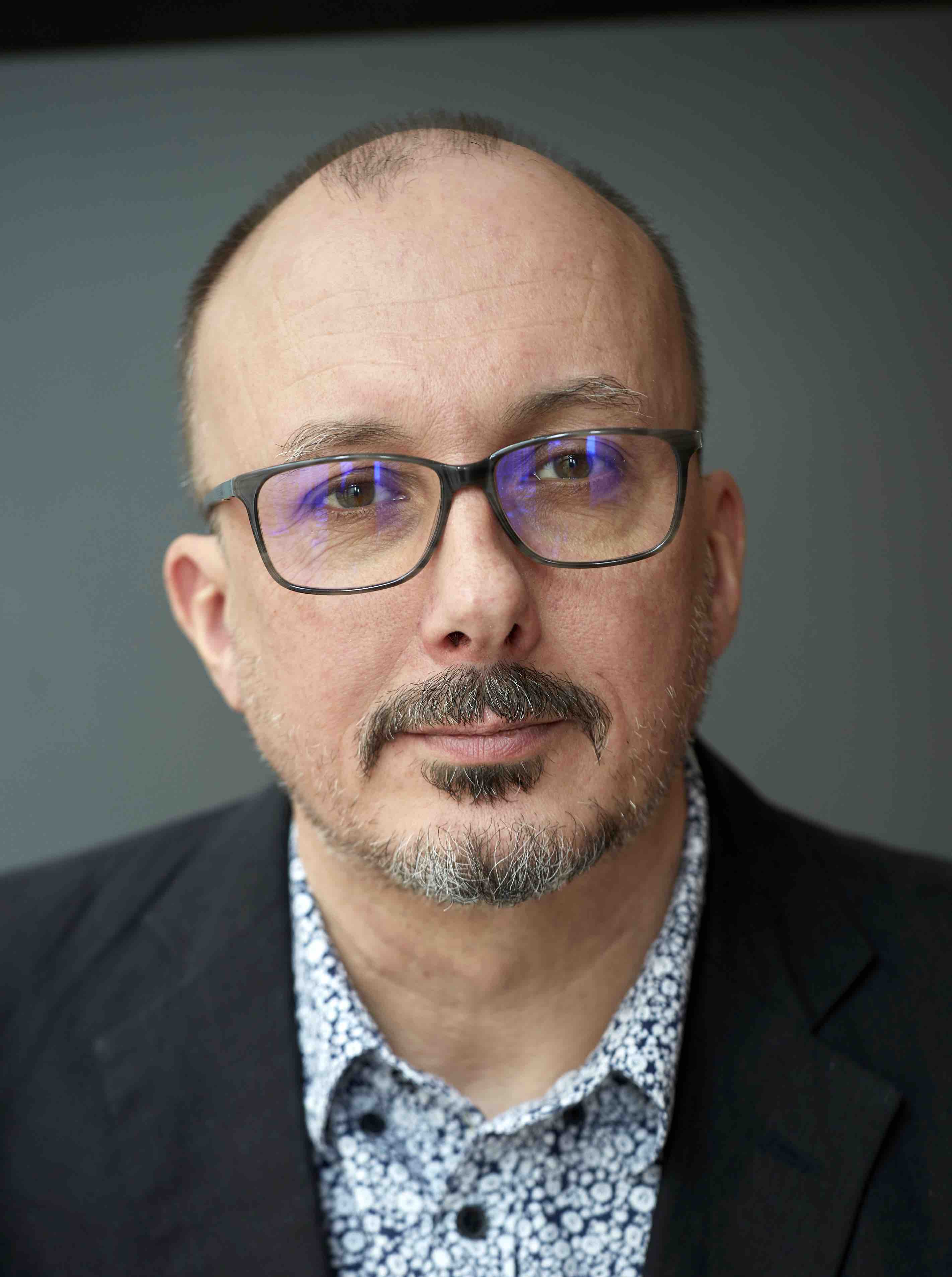 Agendashift™ is brought to you by Positive Incline Ltd, UK-based specialists in Lean and Agile. Founder Mike Burrows is known to the Agile and Lean-Agile communities as the author of Kanban from the Inside (2014) and Agendashift (2018), the creator of the Featureban and Changeban simulation games, a keynote speaker at conferences around the world, and as a consultant, coach, and trainer. His new book Right to Left: The digital leader's guide to Lean and Agile was published August 15th 2019.