As featured in the book and in our transformation strategy workshops, our True North statement, released under a Creative Commons with-attribution (CC-BY-SA) licence to enable its adaptation and wider use: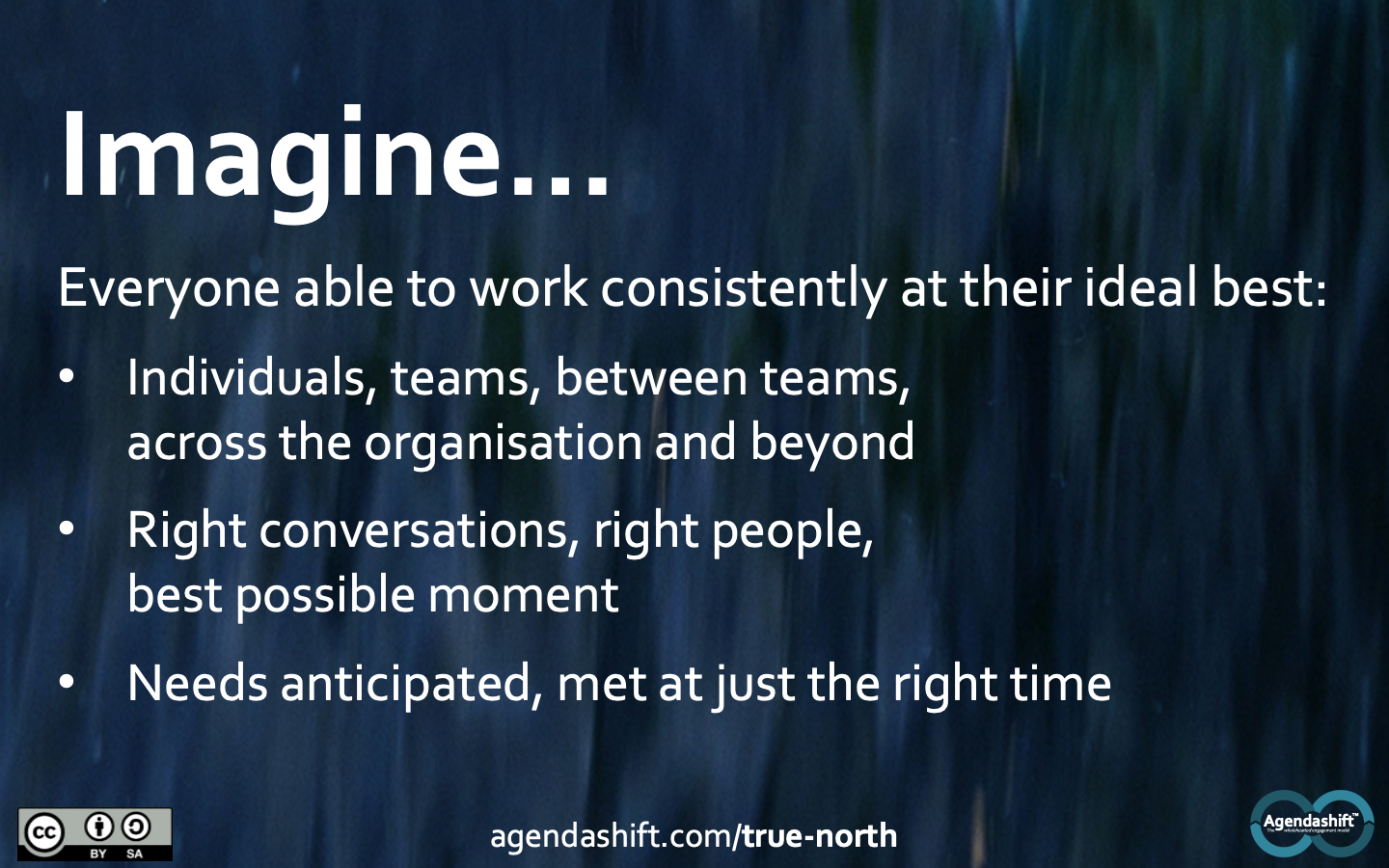 As text (the "Imagine..." is optional):

Imagine...

Everyone able to work consistently at their ideal best:

Individuals, teams, between teams,
across the organisation and beyond
Right conversations, right people, best possible moment
Needs anticipated, met at just the right time



Chapter 1 of Agendashift: Outcome-oriented change and continuous transformation (2018) describes the True North used in conjunction with 15-minute FOTO, our coaching game. Instead of a lecture on Lean and Agile, we like to start with the True North as a jargon-free invitation that engages the imagination. For a summary of the facilitation pattern at play here, read Ideal, Obstacles, Outcomes (IdOO). Making explicit the relationship between this generative image and the IdOO pattern, "best" has become "ideal best" in a 2020 revision.
See also the blog post A True North for Lean-Agile?

Agendashift™ is copyright © 2015-2020 Positive Incline Ltd. All rights reserved. The Agendashift True North by Mike Burrows of Positive Incline Ltd is licensed under the Creative Commons Attribution-ShareAlike 4.0 International License. To view a copy of this license, visit https://creativecommons.org/licenses/by-sa/4.0/.

For the source .pptx file (or simply to join the Agendashift mailing list), just ask:
---
Related
About us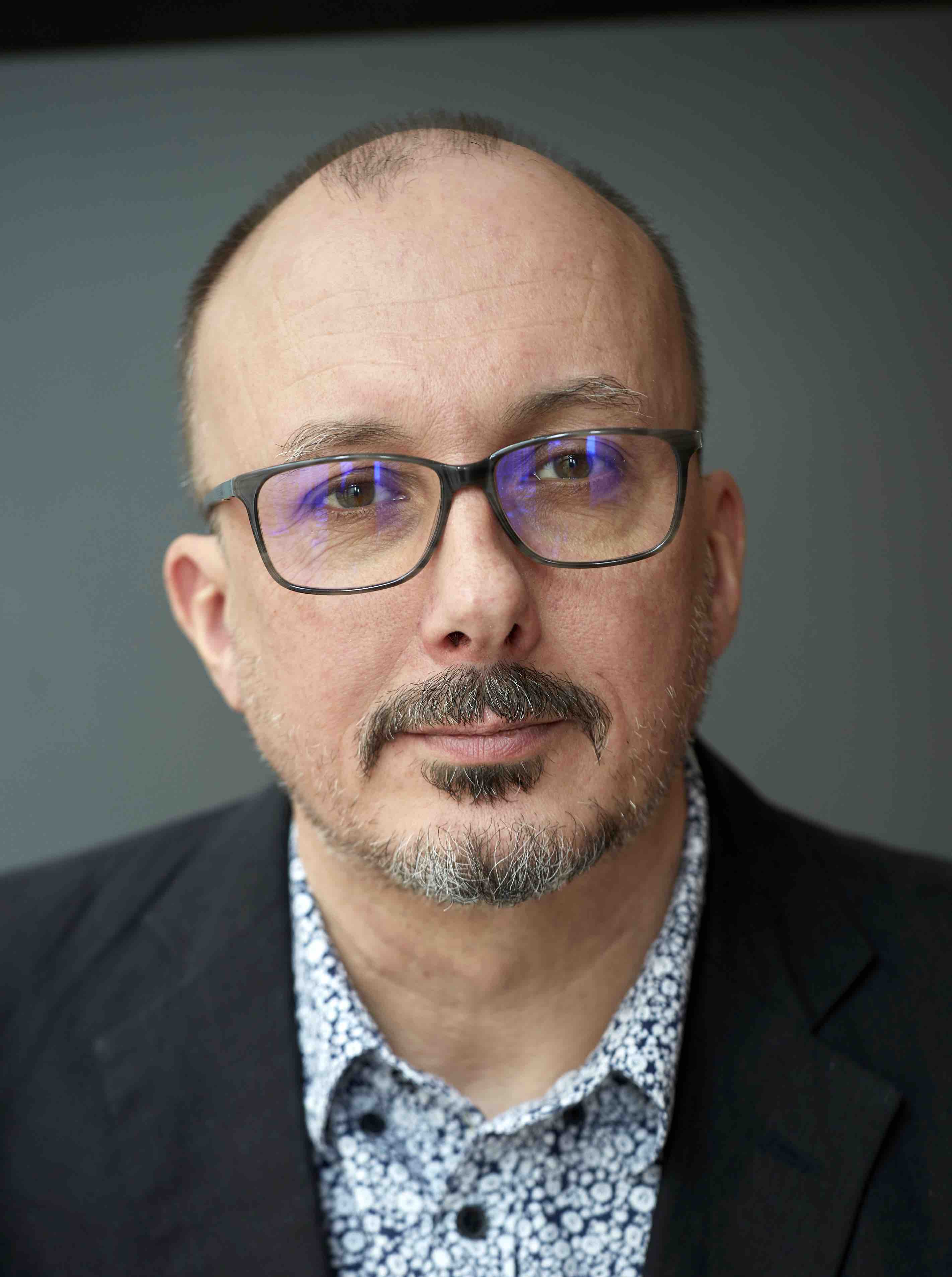 Agendashift™ is brought to you by Positive Incline Ltd, UK-based specialists in Lean, Agile, strategy, and change. Founder Mike Burrows came to prominence in the Lean-Agile community as the orginator of Kanban's values model, out of which came his first book, Kanban from the Inside (2014). His more recent books Agendashift (2018) and Right to Left (2019, audiobook 2020) bring a resolutely needs-based and outcome-oriented perspective to change, transformation, and the Lean-Agile landscape as a whole, contributing meanwhile a number of popular tools, games, and other resources. He works as a consultant, facilitator, and trainer, and as a keynote speaker at events public and private around the world.