Resources: The Agendashift A3 template
Yes we know... there are as many (if not more) A3 templates as there are Lean consultants! Ours takes inspiration from Lean Startup and Cynefin and is the one described in chapter 4 of the book.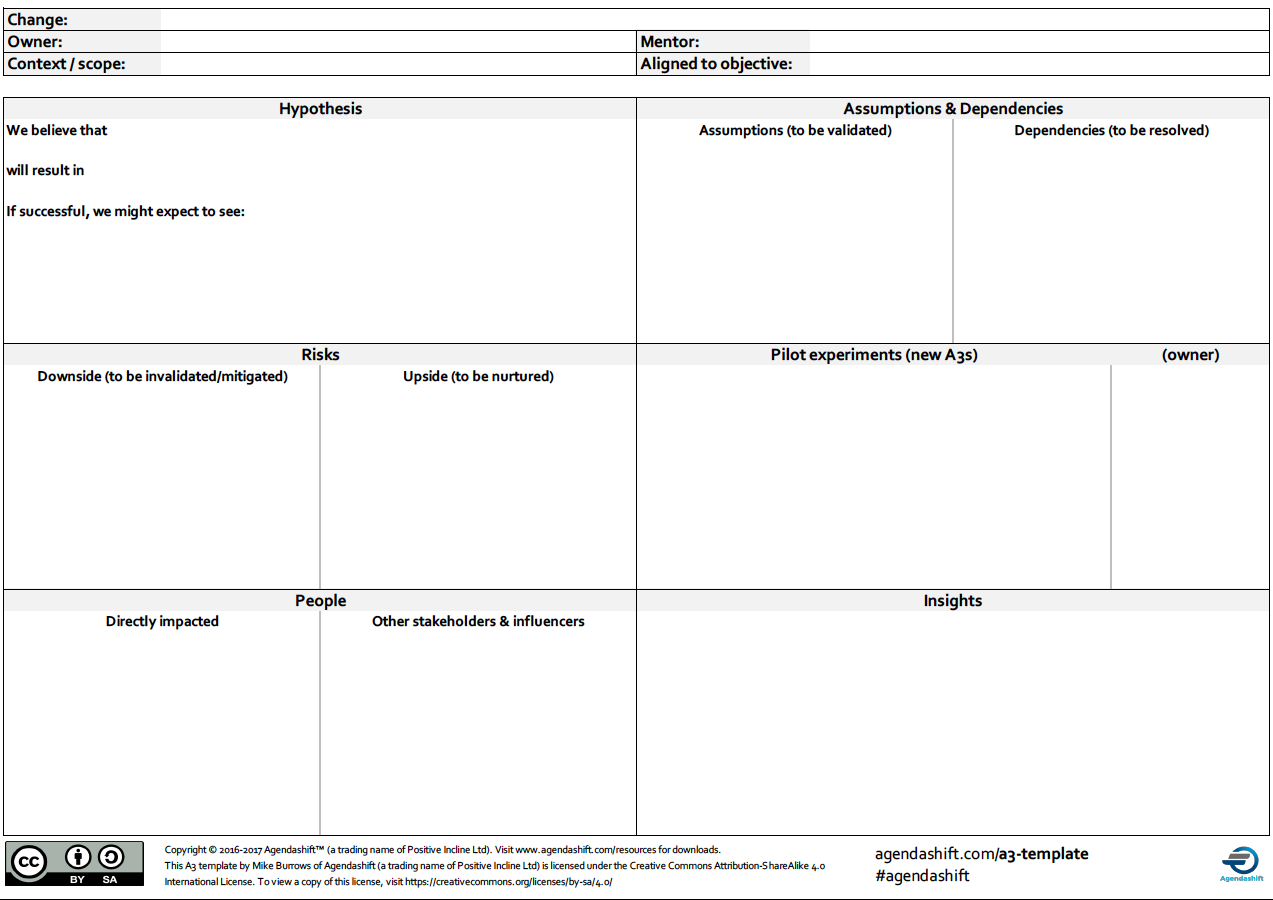 The Agendashift™ A3 template by Mike Burrows of Positive Incline Ltd is licensed under the Creative Commons Attribution-ShareAlike 4.0 International License. To view a copy of this license, visit https://creativecommons.org/licenses/by-sa/4.0/.
For the files (or simply to join the Agendashift mailing list), just ask:
I understand that I will be joining the Agendashift mailing list also