Recommended reading (Agendashift 2nd edition)
Selected references from each chapter of Agendashift: Outcome-oriented change and continuous transformation, Mike Burrows (2nd edition 2021).
Introduction
The Leader's Guide to Storytelling: Mastering the Art and Discipline of Business Narrative,
Stephen Denning (Jossey Bass, 2nd edition, 2011)
Re-Creating the Corporation: A Design of Organizations for the 21st Century,
Russell L. Ackoff (OUP USA, 1999)
Dialogic Organization Development: The Theory and Practice of Transformational Change,
Gervase R. Bushe & Robert J. Marshak (Berrett-Koehler Publishers, 2015)
The Dynamics of Generative Change,
Gervase R. Bushe (BMI Publishing, 2020)
Right to Left: The digital leader's guide to Lean and Agile,
Mike Burrows (New Generation Publishing, 2019, audiobook 2020)
Kanban from the Inside,
Mike Burrows (Blue Hole Press, 2014)
Chapter 1. Discovery
The Solutions Focus: Making Coaching and Change SIMPLE,
Paul Z. Jackson & Mark McKergow (Nicholas Brealey International, 2011)
Coaching for Performance: The Principles and Practice of Coaching and Leadership,
Sir John Whitmore (Nicholas Brearley Publishing, 5th edition, 2017)
Toyota Kata: Managing People for Improvement, Adaptiveness and Superior Results,
Mike Rother (McGraw-Hill Education, 2009)
Open Space Technology: A User's Guide,
Harrison Owen (Berrett-Koehler Publishers, 3rd edition, 2008)
The OpenSpace Agility Handbook,
Daniel Mezick, Mark Sheffield, Deborah Pontes, Harold Shinsato, Louise Kold-Taylor, & Mark Sheffield (Freestanding Press, edition 2.2, 2015)
The Five Minute Coach: Improve Performance Rapidly,
Lynne Cooper & Mariette Castellino (Crown House Publishing, 2012)
Clean Language: Revealing Metaphors and Opening Minds,
Wendy Sullivan & Judy Rees (Crown House Publishing, 2008)
From Contempt to Curiosity: Creating the Conditions for Groups to Collaborate Using Clean Language and Systemic Modelling,
Caitlin Walker (Clean Publishing, 2014)
Clean Approaches for Coaches: How to create the conditions for change using Clean Language and Symbolic Modelling,
Marian Way (Clean Publishing, 2013)
Lean Change Management: Innovative Practices For Managing Organizational Change,
Jason Little (Happy Melly Express, 2014)
Mastering the Rockefeller Habits: What You Must Do to Increase the Value of Your Growing Firm,
Verne Harnish (Gazelles, Inc, 2002). I'm advised that there's a newer version of this book with a new title: Scaling Up: How a Few Companies Make It...and Why the Rest Don't,
Verne Harnish (Gazelles, Inc, 2014)
Chapter 2. Exploration
The Surprising Power of Liberating Structures: Simple Rules to Unleash A Culture of Innovation,
Keith McCandless & Henri Lipmanowicz (Liberating Structures Press, 2014)
Organizational Culture and Leadership,
Edgar H. Schein (Jossey Bass, 5th edition, 2016)
Patterns of Strategy,
Patrick Hoverstadt & Lucy Loh (Routledge, 2017)
Chapter 3. Mapping
Cynefin - Weaving Sense-Making into the Fabric of Our World,
Dave Snowden et al (Cognitive Edge Pte Ltd, 2020)
Team of Teams: New Rules of Engagement for a Complex World,
General Stanley McChristal, with David Silverman, Tantum Collins, & Chris Fussell (Portfolio Penguin, 2015)
User Story Mapping: Discover the Whole Story, Build the Right Product,
Jeff Patton and Peter Economy (O'Reilly Media, 2014)
Chapter 4. Elaboration
Playing to Win: How Strategy Really Works,
A.G. Lafley and Roger L. Martin (Harvard Business Review Press, 2013)
Measure What Matters: OKRs – The Simple Idea that Drives 10x Growth,
John Doerr (Portfolio Penguin, 2018)
Radical Focus: Achieving Your Most Important Goals with Objectives and Key Results,
Christine Wodtke (ucina Media LLC, 2016)
Design Sprint: A Practical Guidebook for Building Great Digital Products,
Richard Banfield, C. Todd Lombardo & Trace Wax (O'Reilly Media, 2015)
Facilitator's Guide to Participatory Decision-Making,
Sam Kaner (Jossey-bass Business & Management Series, 2014)
Running Lean: Iterate from plan A to a plan that works,
Ash Maurya (O'Reilly Media, 2012)
The Lean Startup: How constant innovation creates radically successful businesses,
Eric Ries (Portfolio Penguin, 2011)
Managing to Learn: Using the A3 Management Process to Solve Problems, Gain Agreement, Mentor, and Lead,
John Shook (Lean Enterprise Institute, 2010)
Understanding A3 Thinking: A Critical Component of Toyota's PDCA Management System,
Durward K. Sobek II & Art Smalley (Productivity Press, 2008)
Chapter 5. Operation
Flawless Consulting: A Guide to Getting Your Expertise Used,
Peter Block (Pfeiffer, 3rd edition. 2011)
Dialogic Organization Development: The Theory and Practice of Transformational Change,
Gervase R. Bushe & Robert J. Marshak (Berrett-Koehler Publishers, 2015)
Inviting Leadership: Invitation-Based Change™ in the New World of Work,
Daniel Mezick & Mark Sheffield (Freestanding Press, 2018)
At Home in the Universe: The Search for the Laws of Self-Organization and Complexity,
Stuart Kauffman (Oxford University Press, revised 1996)
Brain of the Firm,
Stafford Beer (John Wiley & Sons, 1972, 2nd ed 1981, reprinted 1995)
The Heart of Enterprise,
Stafford Beer (John Wiley & Sons, 1972, 2nd ed 1981, reprinted 1995)
Diagnosing the System for Organisations,
Stafford Beer (John Wiley & Sons, 1985, reprinted 1995)
The Fractal Organization: Creating Sustainable Organizations with the Viable System Model,
Patrick Hoverstadt (John Wiley & Sons, 2008)
The 4 Disciplines of Execution (4DX): Getting strategy done,
McChesney, Covey, & Huling (UK edition Simon & Schuster UK, 2012)
We the people: Consenting to a Deeper Democracy,
John Jr. Buck & Sharon Villenes (Sociocracy.info Press, second edition, 2019)
Servant Leadership: A Journey into the Nature of Legitimate Power and Greatness,
Robert K. Greenleaf (Paulist Press, 25th Anniversary edition, 2002)
The Serving Leader: Five powerful actions to transform your team, business, and community,
Kenneth R. Jennings & John Stahl-Wert (Berrett-Koehler Publishers, 2nd edition, 2016)
Turn the Ship Around! A True Story of Turning Followers into Leaders,
L. David Marquet (Portfolio, 2013)
Host: Six new roles of engagement,
Mark McKergow & Helen Bailey (Solutions Books, 2014)
Inspired: How to Create Tech Products Customers Love,
Marty Cagan (John Wiley & Sons, 2nd edition, 2018)
Chapter 6. Up and Down the Deliberately Adaptive Organisation
Implementing Beyond Budgeting: Unlocking the Performance Potential,
Bjarte Bogsnes (Wiley, 2nd edition 2016)
Team Topologies: Organizing Business and Technology Teams for Fast Flow,
Matthew Skelton & Manuel Pais (IT Revolution Press, 2019)
Dynamic Reteaming: The Art and Wisdom of Changing Teams,
Heidi Helfand (O'Reilly Media Inc, 2020)
Drive: The Surprising Truth About What Motivates Us,
Daniel H. Pink (Canongate books), 2010)
An Everyone Culture: Becoming a Deliberately Developmental Organization,
Robert Kegan & Lisa Laskow Lahey (Harvard Business Review, 2016)
About us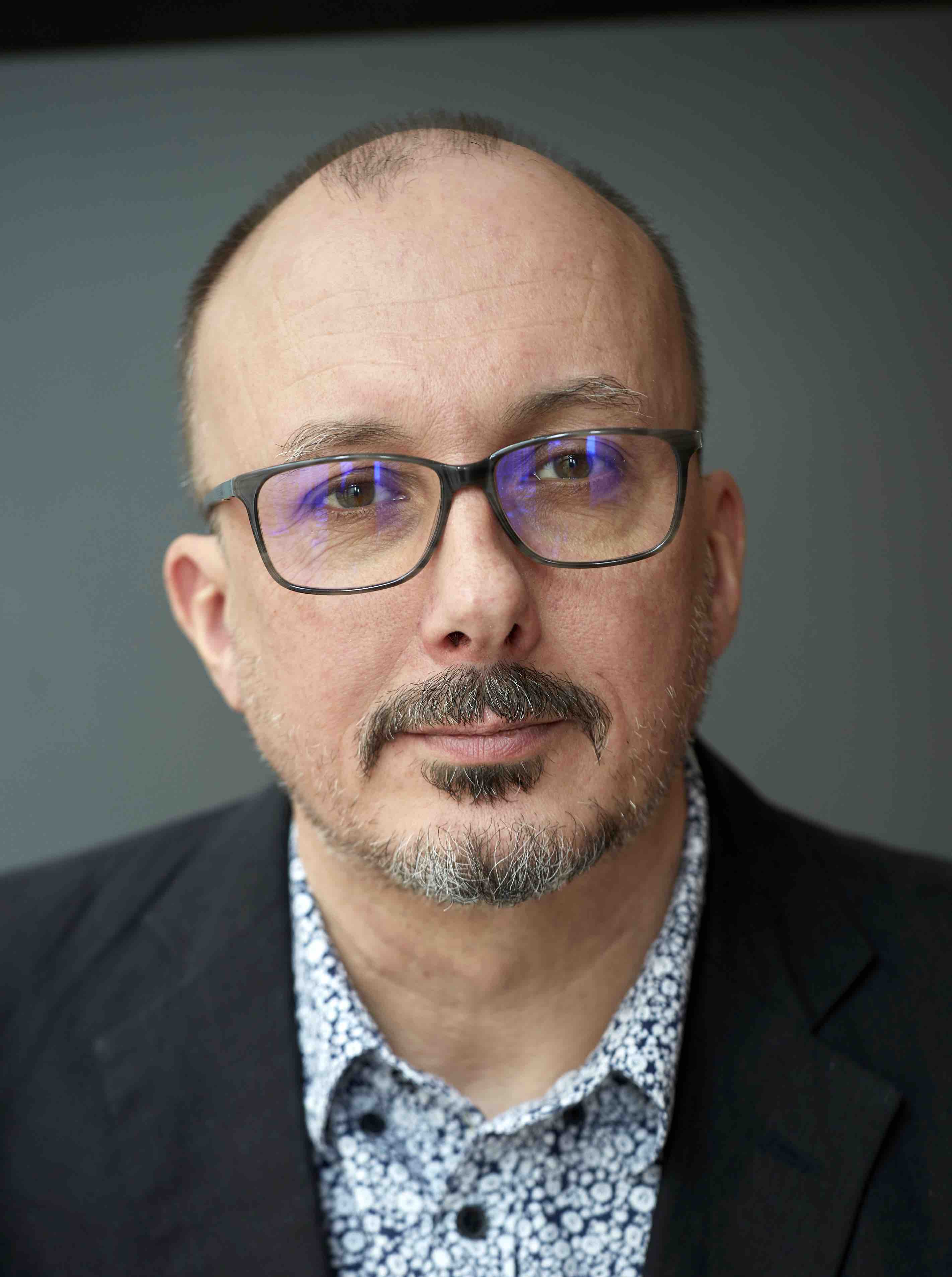 Agendashift™ is brought to you by Agendashift Ltd (formerly Positive Incline Ltd), UK-based specialists in leadership, engagement, strategy, and change. Founder Mike Burrows came to prominence in the Lean-Agile community as the originator of Kanban's values model, out of which came his first book, Kanban from the Inside (2014). His more recent books Agendashift (2nd edition 2021) and Right to Left (2019, audiobook 2020) bring a resolutely needs-based and outcome-oriented perspective to change, transformation, and the Lean-Agile landscape as a whole, contributing meanwhile a number of popular tools, games, and other resources. He works as a consultant, facilitator, and trainer, and as a keynote speaker at events public and private around the world.