Agendashift's Discovery exercises finish with the creation of simple artefact, a plan on a page for each table group. Any suitable format can be used; as described in the book Agendashift: Outcome-oriented change and continuous transformation, we typically select the most meaningful outcomes generated from the True North and 15-minute FOTO exercises and organise them into short term, medium term, and long term outcomes. Easy!
With versions both with and without the hints shown here, a template for printing on A3-sized paper is included in the 15-minute FOTO Dropbox: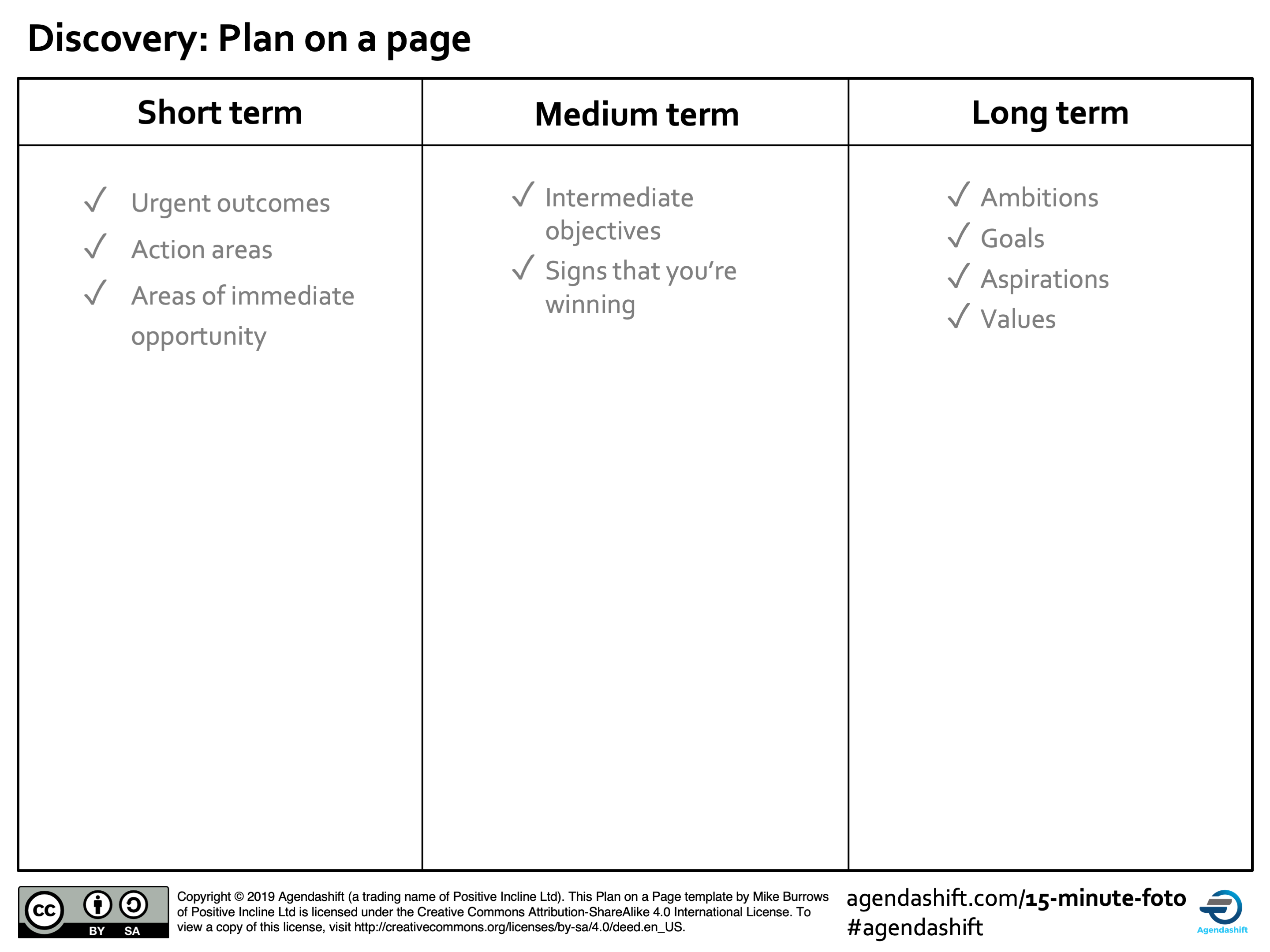 These inspirations are included in the recommended reading for the Agendashift book:
Lean Change Management: Innovative Practices For Managing Organizational Change
Jason Little (2014, Happy Melly Express)
Mastering the Rockefeller Habits: What You Must Do to Increase the Value of Your Growing Firm
Verne Harnish (2002, Gazelles, Inc)
Agendashift™ is copyright © 2015-2019 Positive Incline Ltd. All rights reserved. Plan on a Page by Mike Burrows of Positive Incline Ltd is licensed under the Creative Commons Attribution-ShareAlike 4.0 International License. To view a copy of this license, visit https://creativecommons.org/licenses/by-sa/4.0/.

---
Related
About us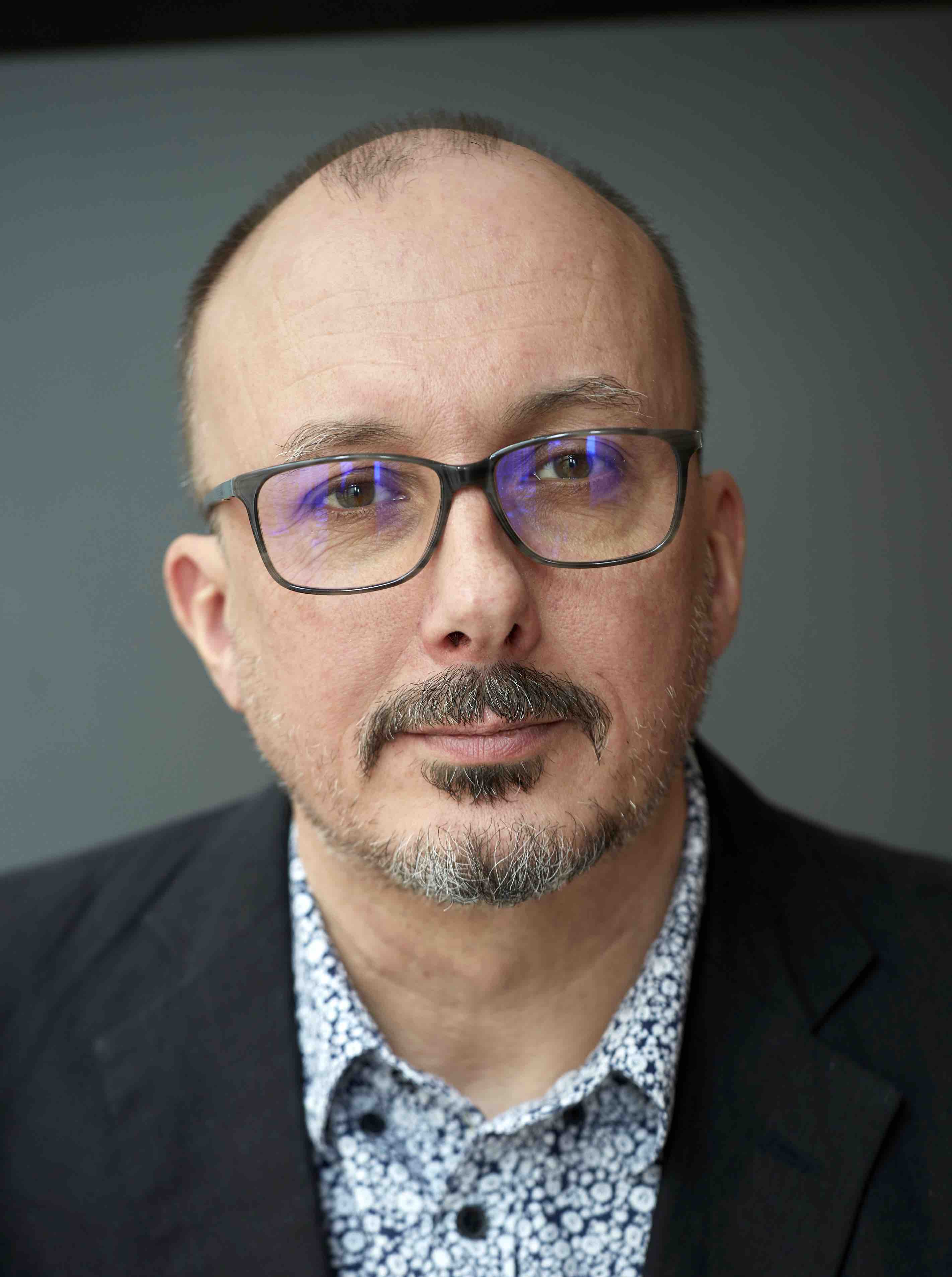 Agendashift™ is brought to you by Positive Incline Ltd, UK-based specialists in Lean and Agile. Founder Mike Burrows is known to the Agile and Lean-Agile communities as the author of Kanban from the Inside (2014) and Agendashift (2018), the creator of the Featureban and Changeban simulation games, a keynote speaker at conferences around the world, and as a consultant, coach, and trainer. His new book Right to Left: The digital leader's guide to Lean and Agile was published August 15th 2019.