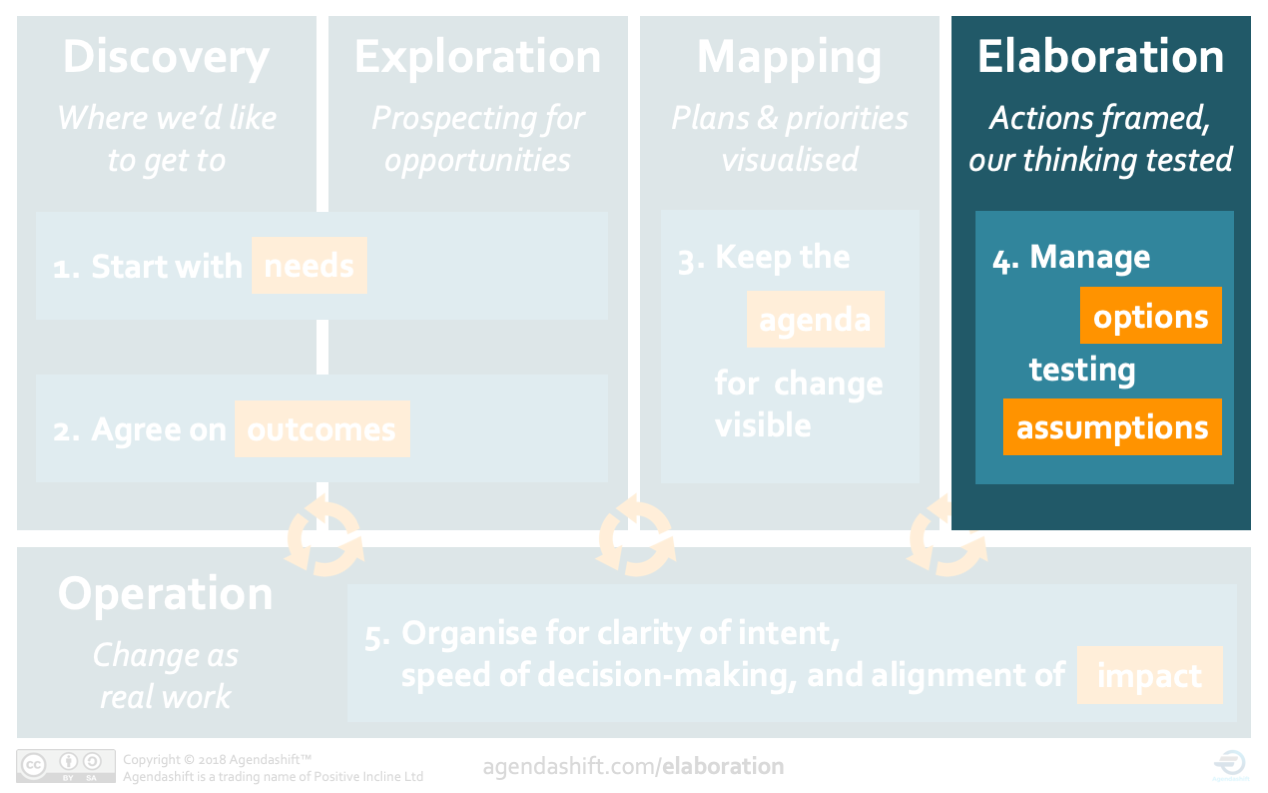 Elaboration: Keeping the change process fed with ideas, framing options as hypotheses and developing them as experiments.
The Core Agendashift workshop includes the following Elaboration exercises (with their related models/inspirations):
Option generation and prioritisation
Hypothesis (Lean Startup)
Experiment A3 (Lean)
Advanced workshops may include these and/or other related exercises/topics:
Changeban (Lean Startup, Kanban, Argyris)
Experimentation and organisational learning (Schein)
Stories, requirements, and authentic situations of need (User stories, Job stories)
Agendashift™ is copyright © 2015-2018 Positive Incline Ltd. All rights reserved. The Agendashift Overview: Elaboration by Mike Burrows of Positive Incline Ltd is licensed under the Creative Commons Attribution-ShareAlike 4.0 International License. To view a copy of this license, visit https://creativecommons.org/licenses/by-sa/4.0/.

For the image's source .pptx file (or simply to join the Agendashift mailing list), just ask:
I understand that I will be joining the Agendashift mailing list also
---
Related